News & Events
Nursing Conference of the International Academic Week
2018/10/23
Author: Qu Yuedan Reviewer: Si Xiaocai


Sir Run Run Shaw Hospital (SRRSH) is dedicated to the development and growth of its staff since the opening in 1994. Learning and sharing of the international advanced hospital management style and health care services from all over the world have been the philosophy adhered by the hospital. SRRSH nursing introduced the concept of "Magnet" into the development of nursing department in recent years. In the process of Magnet construction, we've walked through the journey of joining the international nursing sensitive indicator management database, writing Magnet documents and preparing for the site visit. We've been learning from the best hospital in the world—Mayo Clinic and continuously develop to achieve our vision of "providing world-class healthcare".

Oct. 19-Oc.22nd, 2018, nursing department held nursing management conference of focusing on Magnet hospital construction during the academic week of SRRSH. There were more than 200 scholars from all over China signed up for the conference.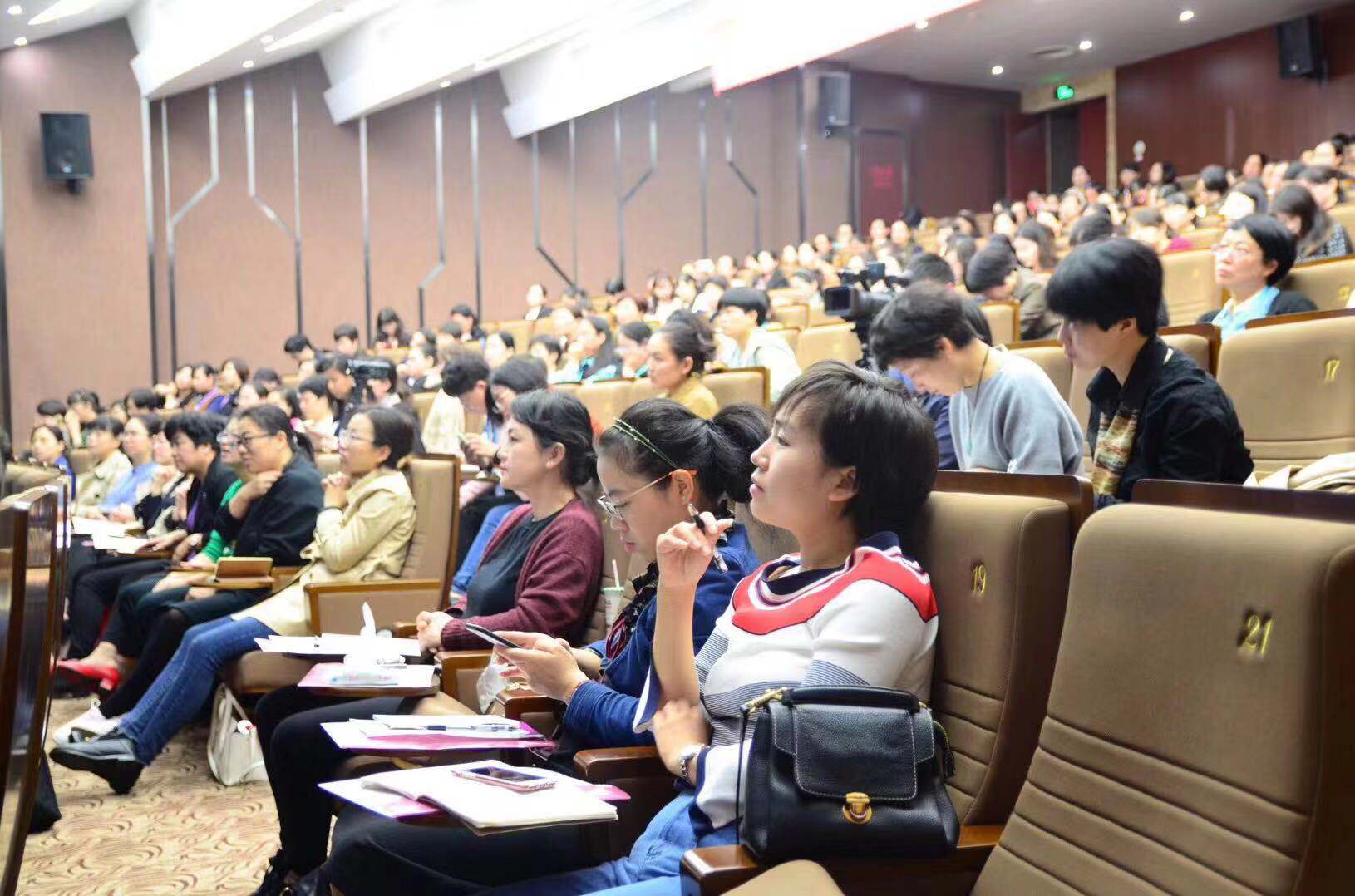 The contents included: The Exploration and Practice of Nursing Team Construction, The Construction of Nursing Quality Indicators to Ensure Patient Safety, Magnet Recognition Program in Mayo Clinic, Magnet Journey of a Hospital in Taiwan, and the practice of the four components of Magnet Model at SRRSH.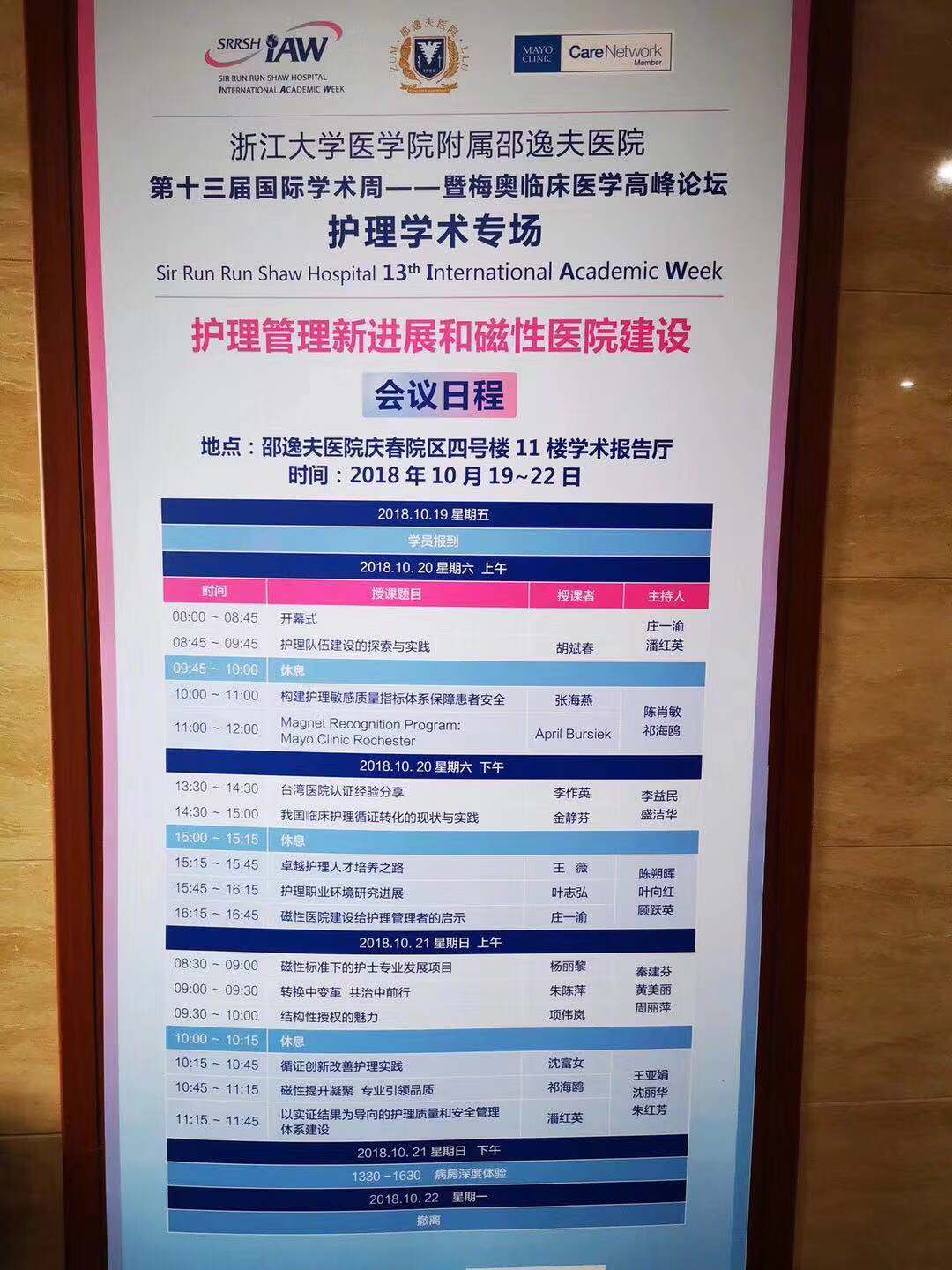 We are glad to have our president, our chief nursing officer and the government officers at the opening ceremony, sharing the expectations for nursing and the future of nursing profession.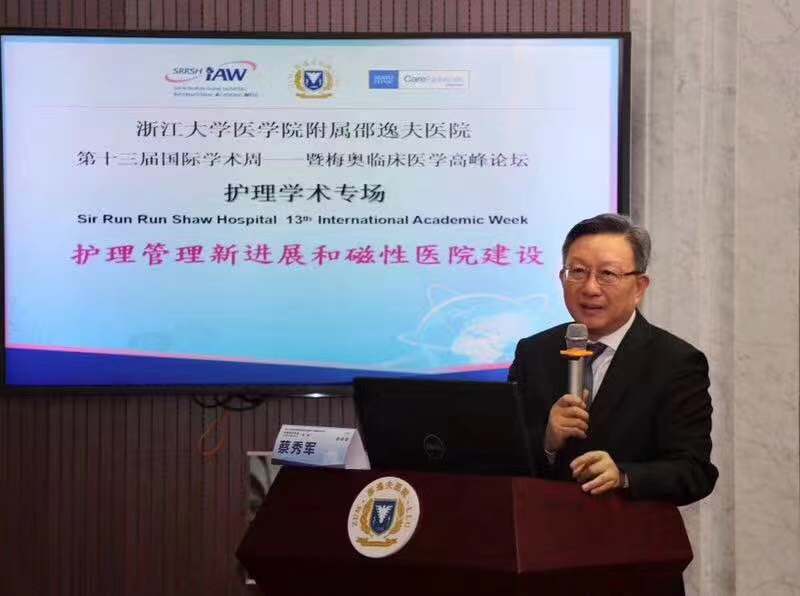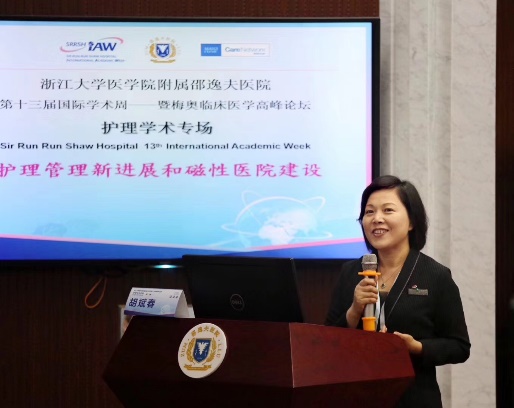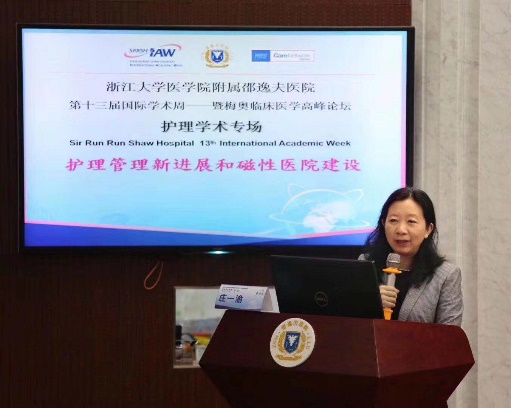 We were honored to have the Magnet Program Director of Mayo Clinic—April Bursiek, MSN, RN, to be here and share the Magnet journey of Mayo Clinic. Her lecture was very detailed from the history of Magnet to the detail of each component. She reviewed each part of the model and highlight exemplars from Mayo clinic. Ms. Bursiek demonstrated how the Magnet Model lived out at Mayo Clinic with live examples.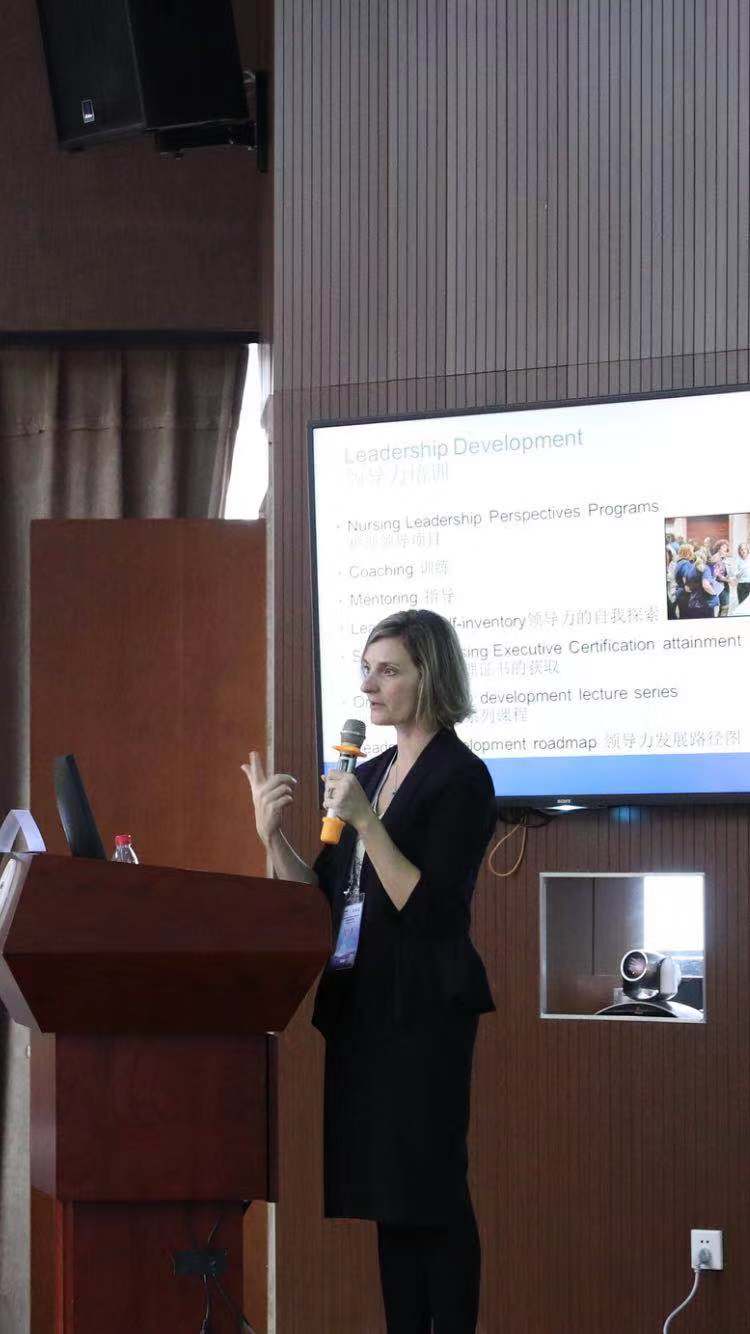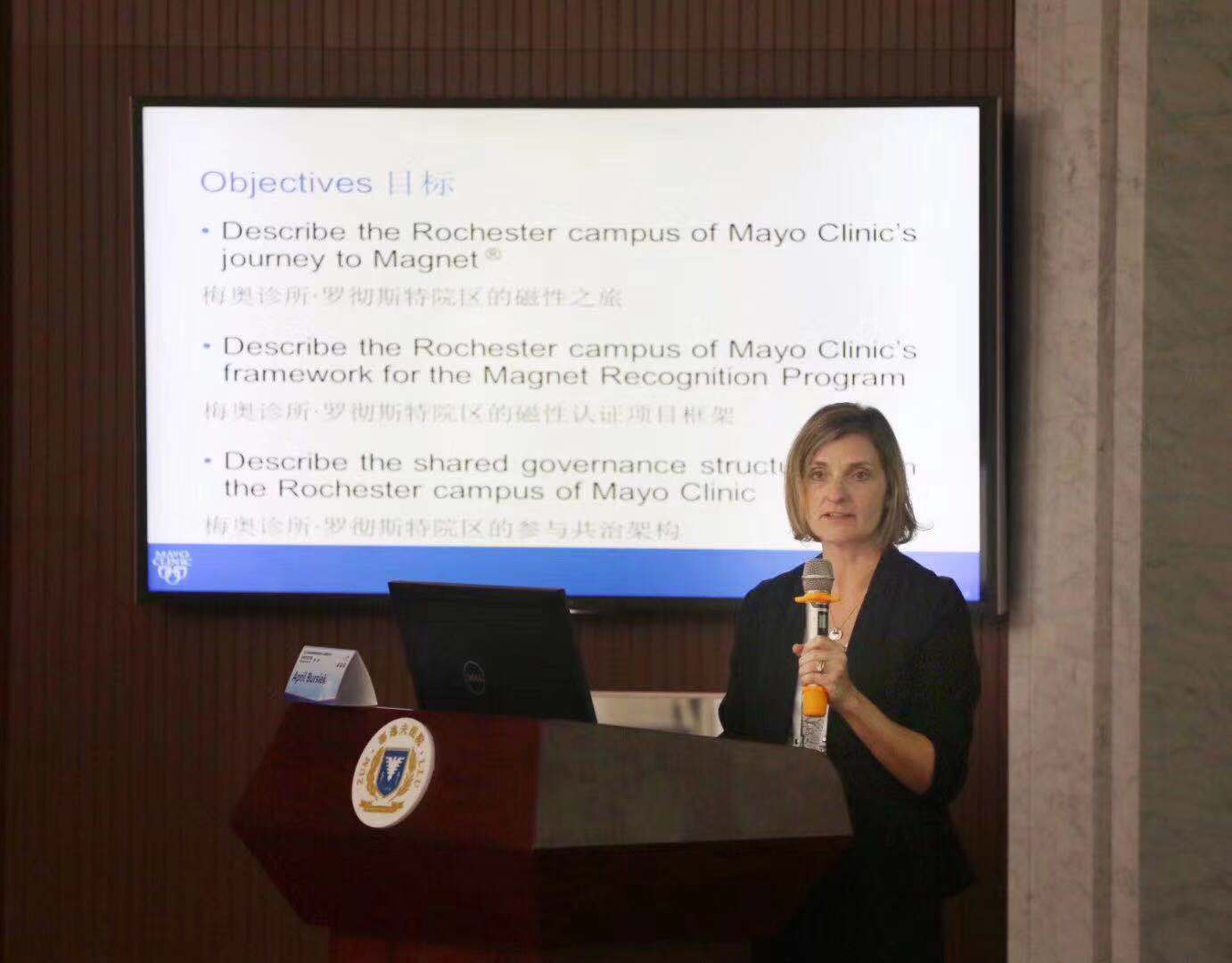 I was really honored to be the interpreter for her. Through our communications, I've learned the power of Magnet in nursing excellence. I was convinced that Magnet Model is the best in guiding hospitals that aspiring to leap.
Our nurse leaders were really proud to share that our hospital was the first one in mainland China to apply for Magnet designation and we've passed our documents review. Now, we are in the stage of preparing for the site visit. We are proud to announce that the site visit will occur in Jan. 21, 2019. Let's keep our fingers crossed and hope we'll be the first hospital in mainland China to achieve the honored status of Magnet!