News & Events
Appreciation Collaboration Expectation/ The Shaw Foundation visted SRRSH
2019/04/01
Reviewer: Si Xiaocai (Shelia)
On March 19, 2019, the Hong Kong Shaw Foundation delegation visited SRRSH. Mr. Chan Wai Man, Chairman of the Shaw Foundation, led 5 other members visited Qigchun and Xiasha Campuses.
After arriving at the the Qingchun Campus of SRRSH, Mr. Chan Wai Wan and his delegation first stopped at Sir Run Run Shaw Memorial Park to see the bronze statue of Sir Run Run Shaw, and then visited SRRSH Heritage Room, Skill Training Center, and Shaw Coffee Bar.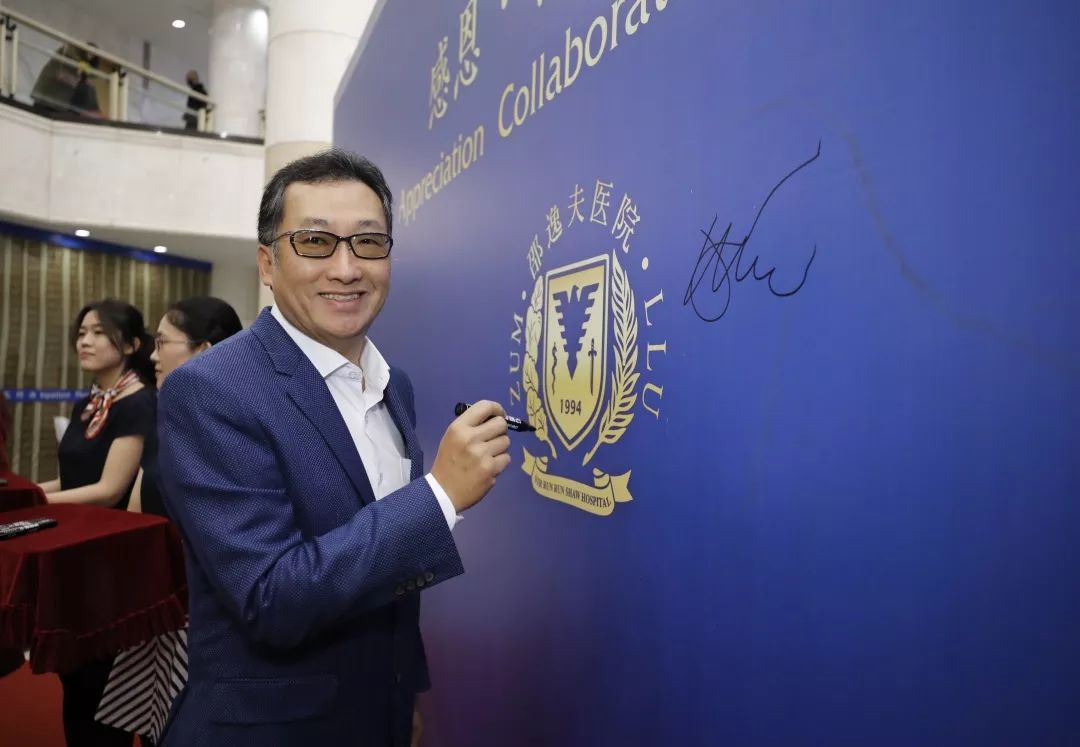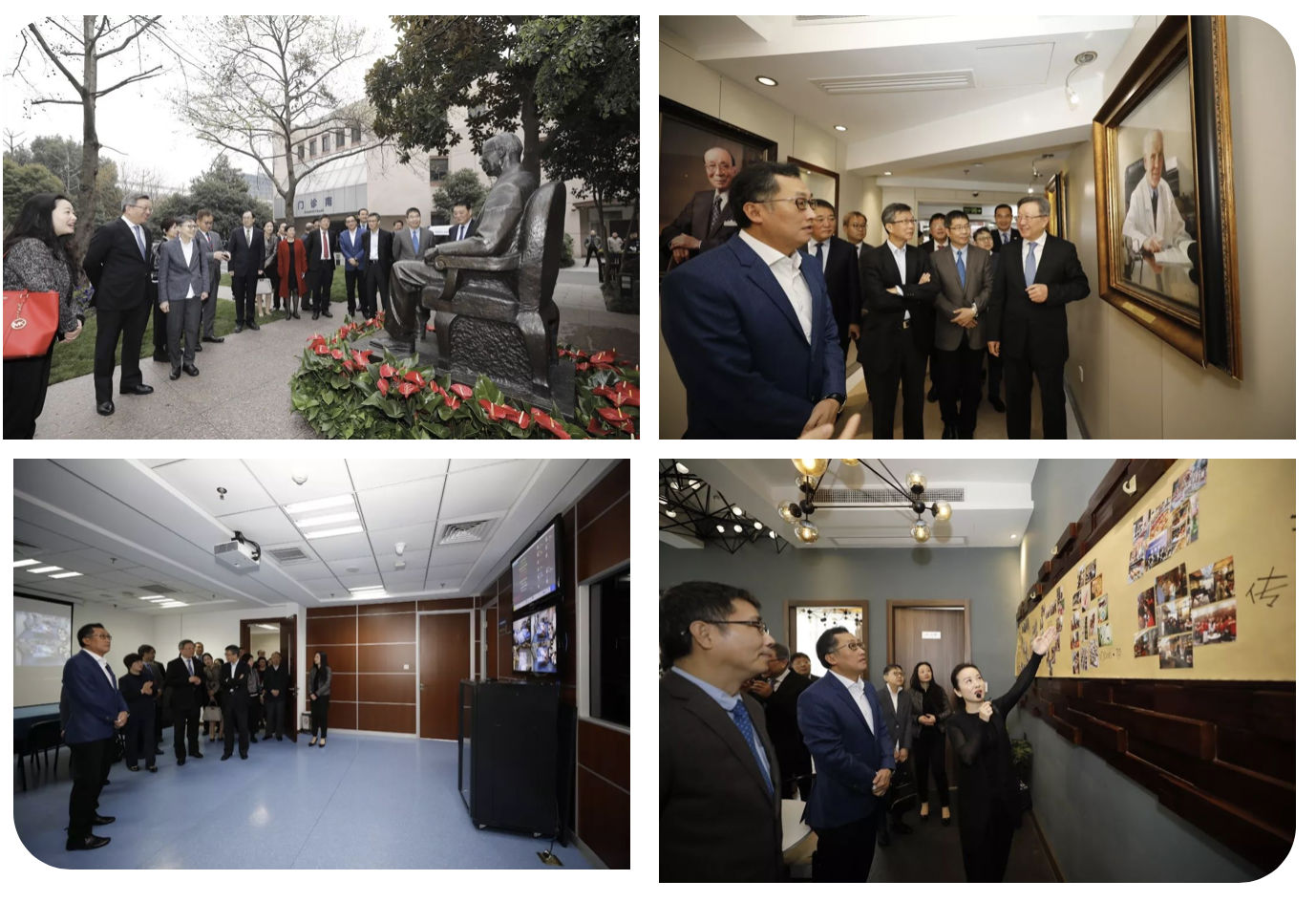 Subsequently, the Shaw Foundation delegation went to Xiasha Campus of SRRSH to learn about the Shaw hospital characteristics, including aviation first aid, Internet intelligent medical services, VIP wards and so on.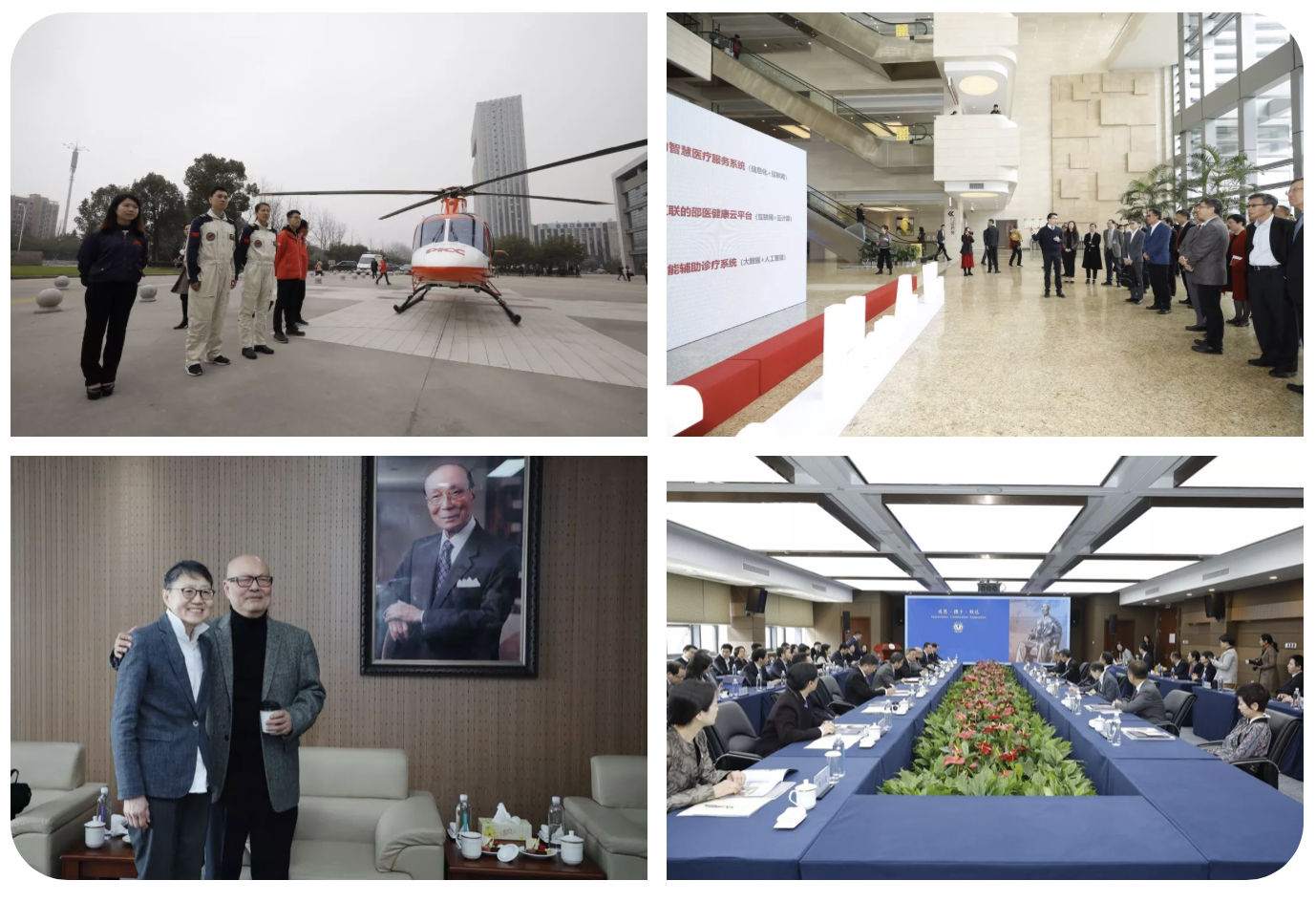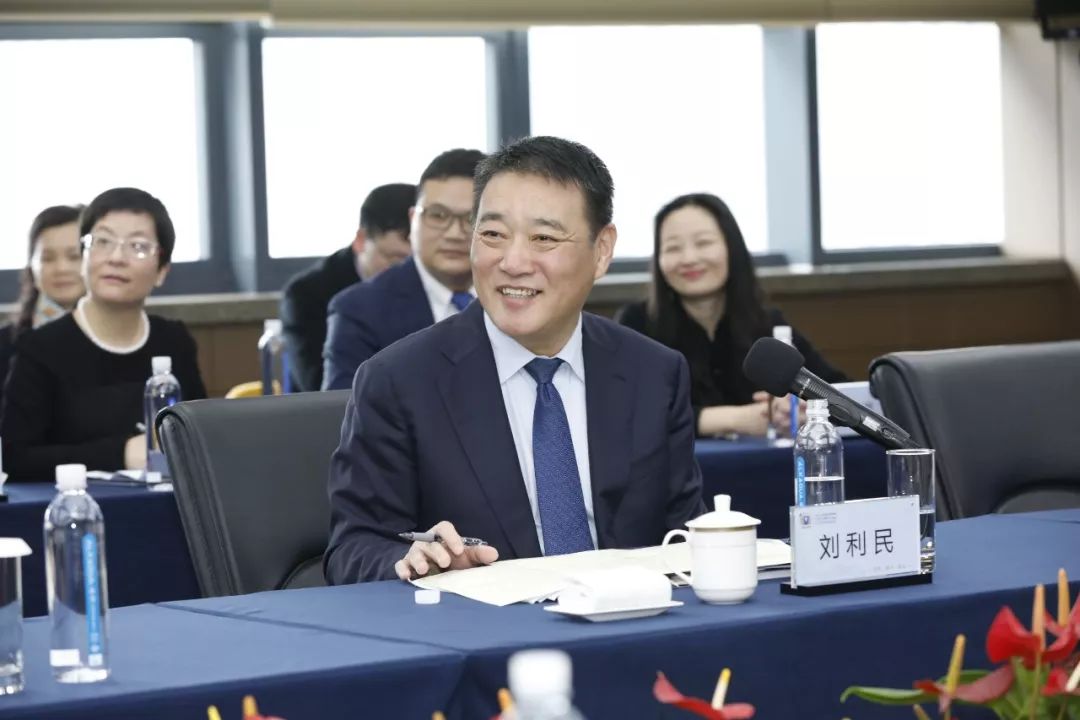 Party Secretary Liu Limin presided over the welcoming ceremony and delivered a welcoming speech representing the whole hospital staff, which expressed the gratitude to Shaw Foundation for its long-term concern and support for SRRSH.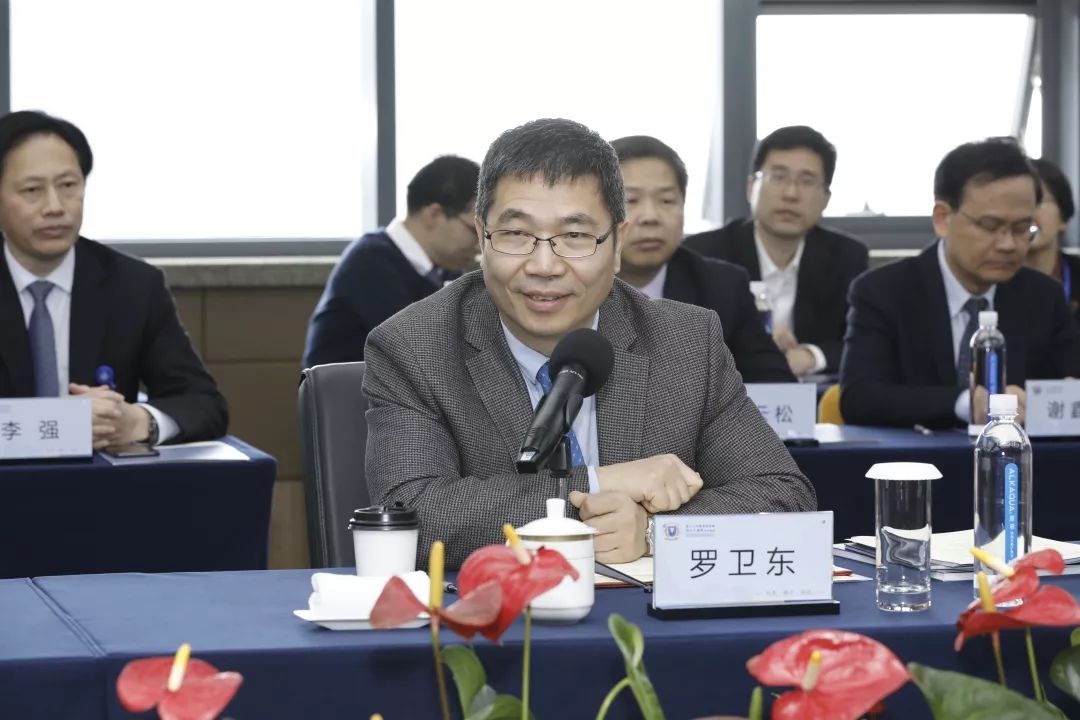 Luo Weidong, the Vice President of Zhejiang University, made a speech of the Shaw Foundation's long-term dedication to Zhejiang University, especially SRRSH, which is deeply rooted in our hearts. We hope that the Shaw Foundation and SRRSH will take the 25th anniversary of the hospital as a starting point and work together to promote the development of China's medical cause.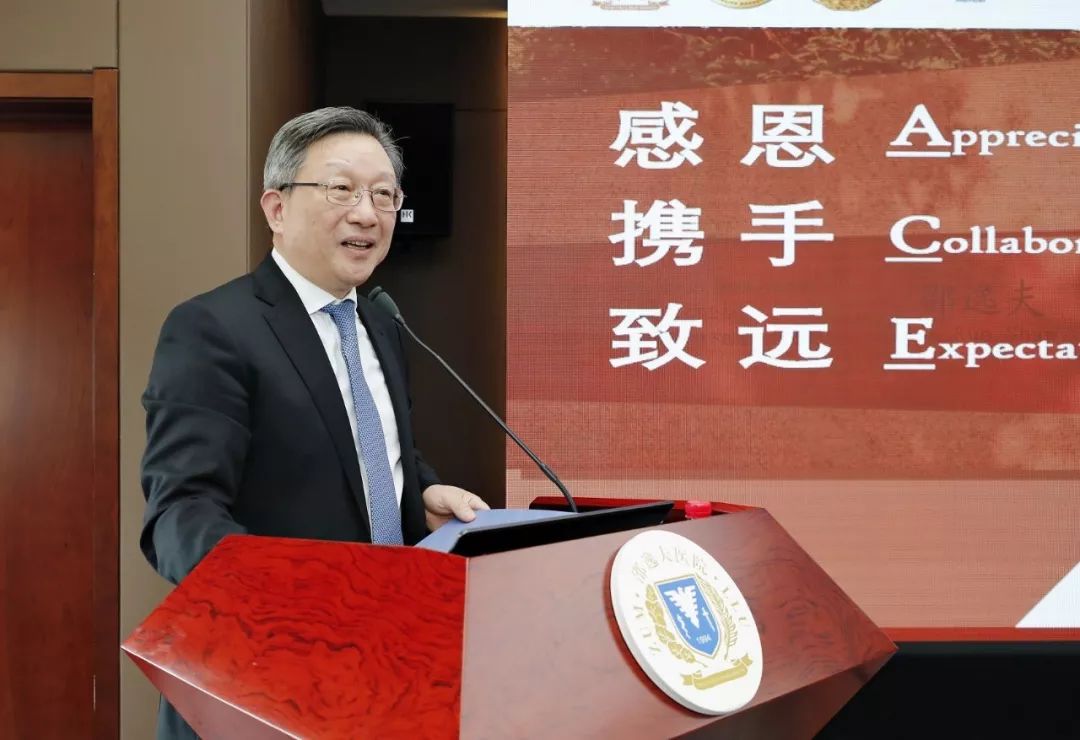 President Cai Xiujun made a report on the theme of "Appreciation Collaboration Expectation ." President Cai said that with the support of Sir Run Run Shaw and the Shaw Foundation, the hospital has experienced a thriving process from scratch to growth. He introduced the development status of the hospital from four aspects: internationalization, humanistics, quality and digitalization, and hopes that the cooperation between the two sides will continue to deepen from the aspects of medical big data and artificial intelligence.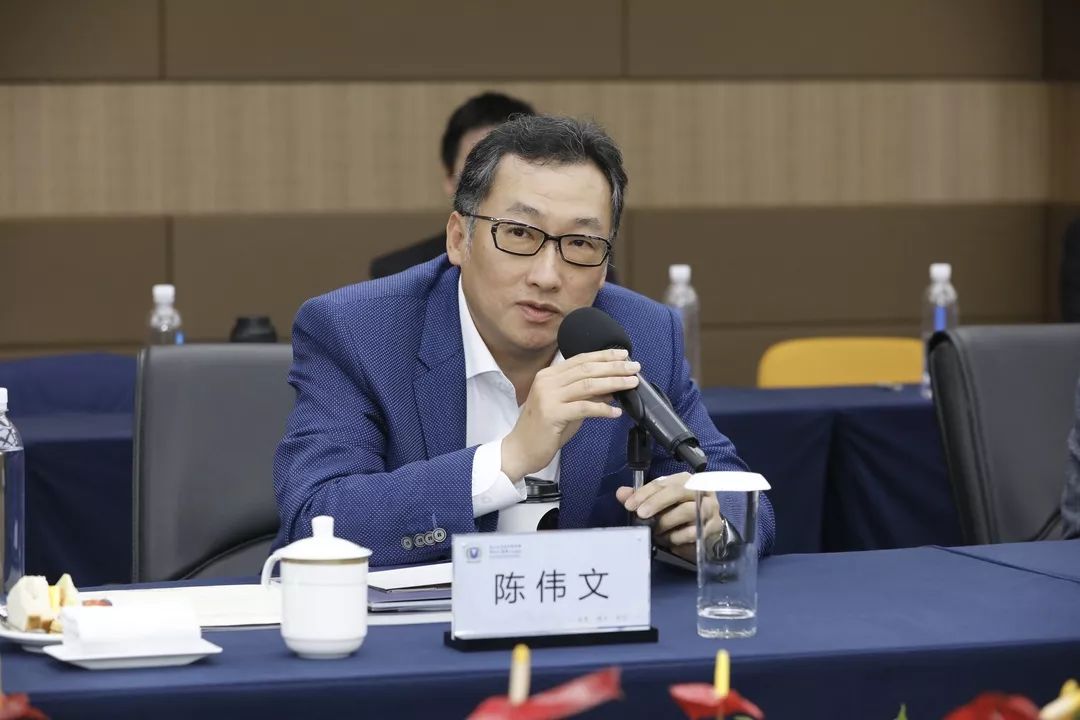 Chairman Chan Wai Man said that the Shaw Foundation was proud of the development of SRRSH. Its advantages in medical technology, sincere care for patients and employees, Internet healthcare, and artificial intelligence are worth learning for other hospitals. He expects the hospital to continue to achieve greater success.
Because of Sir Run Run Shaw's benevolent action that built the SRRSH 25 years ago, at present SRRSH becomes a great hospital with government praise, industry recognition, patient acknowledgement and people's satisfaction. In the future, SRRSH will continue to adhere to Sir Run Run Shaw original intention and SRRSH's spirit.