News & Events
Shizuoka General Hospital Delegation Visited SRRSH
2019/12/30
By Si Xiaocai (Shelia)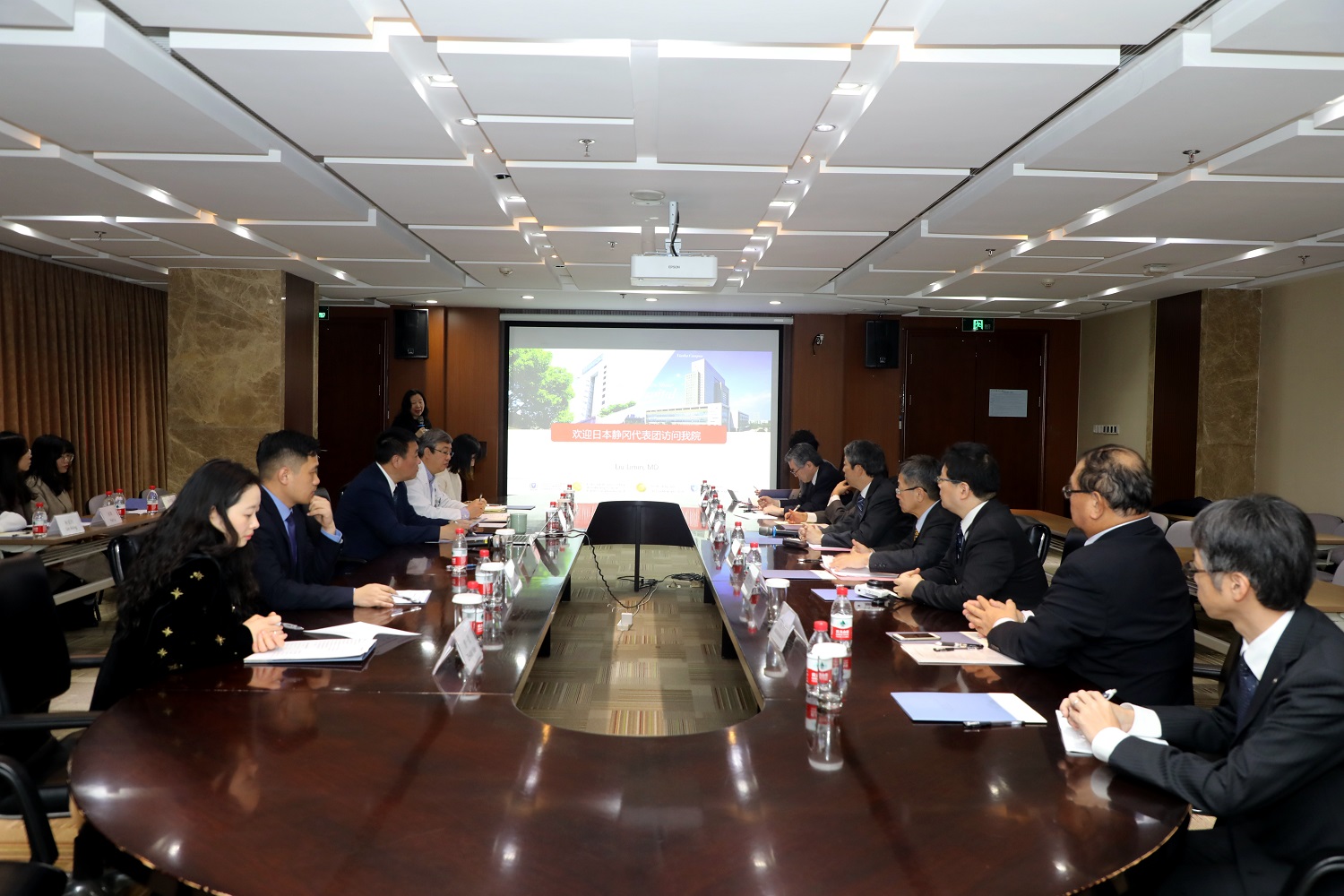 Zhejiang Provincial Government has established the friendly province & prefecture relationship with Shizuoka since 37 years ago. On December 27th, Tanaka Issei, president of Shizuoka General Hospital, led a delegation of 8 members to visit SRRSH. The meeting was held in the Tower 4 conference room. SRRSH leaders, staff of Center for International Collaboration and relevant departments were present.
The meeting was chaired by Ms. Zhuang Yiyu, vice president of SRRSH in charge of nursing. First of all, on behalf of the hospital, Liu Limin, party secretary and vice president of SRRSH, extended a warm welcome to the Shizuoka delegation. After two sides introduced each other, Secretary Liu gave a brief introduction to the development and achievements of SRRSH in the past year. Later, president Tanaka Issei introduced the current status and key research of Shizuoka General Hospital.

The two sides reviewed past friendly exchanges and look forward to further cooperation in the future. SRRSH staff who went to Shizuoka for training this year reported that the cooperation and exchange between the two sides had substantial results, and the leaders of Shizuoka Hospital also appreciated the live demonstration of president Cai Xiujun at the Shizuoka Minimally Invasive Forum. In the future, the two sides will continue to work together in the context of stable development of Sino-Japanese relations and explore new opportunities for cooperation outside the field of talent exchange.