News & Events
SRRSH English Training Program Successfully Carried Out
2019/10/10
By Si Xiaocai (Shelia)
Committed to establishing a modern international hospital culture, Sir Run Run Shaw Hospital (SRRSH) has always attached great importance to international platform construction and broaden staff's international field of vision. At the same time, in order to provide better medical services to international friends, the hospital highly emphasizes English ability of medical staff. With the support and care of hospital's leaders, the English training program was jointly planned and organized by the Center for International Collaboration (CIC) and relevant departments in January 2019. Up to now, more than one hundred staff have participated in the training program.
Mr. Ali, graduating from School of Life Sciences, University of Bradford, UK, now works as the teacher of this English training program. Ali's professional medical background, rich experience in teaching and humorous teaching style have been highly praised by the students since the first class. He chooses to use small-class system, so the students are divided into different classes according to their English ability. Interactive teaching method is applied through a variety of classroom activities and group work to encourage students to improve their oral expression skills. In this way, students not only practice their oral and teamwork skills, but also relieve part of their pressure in the work.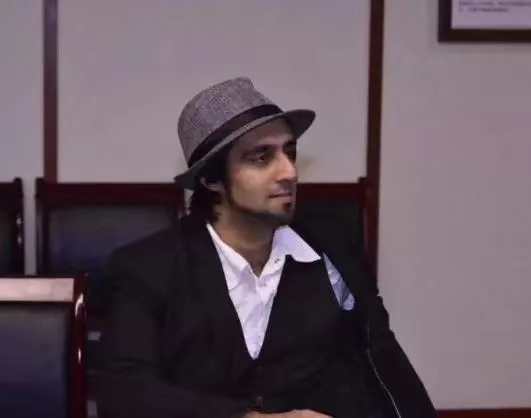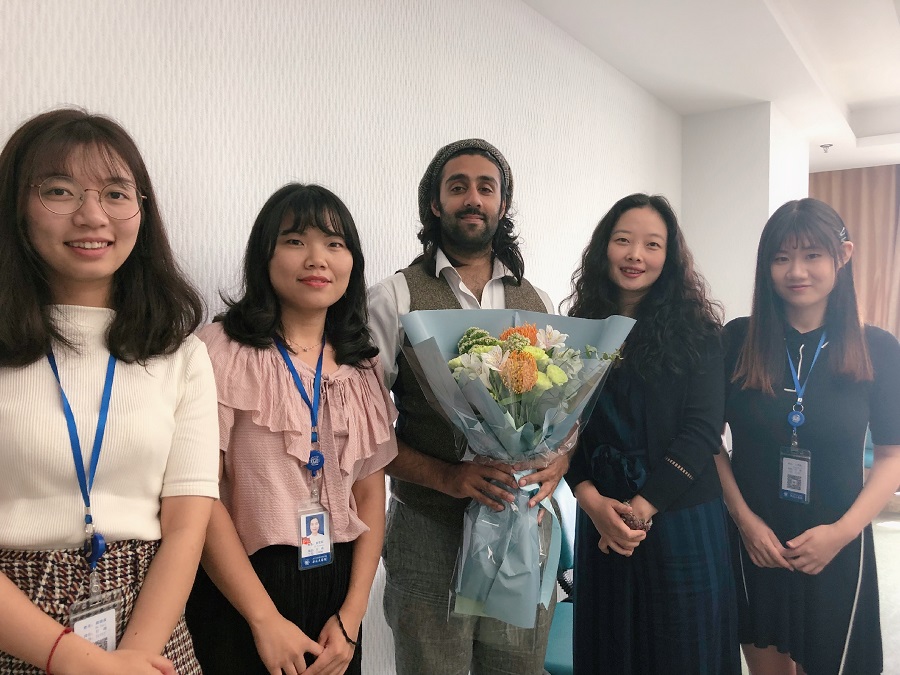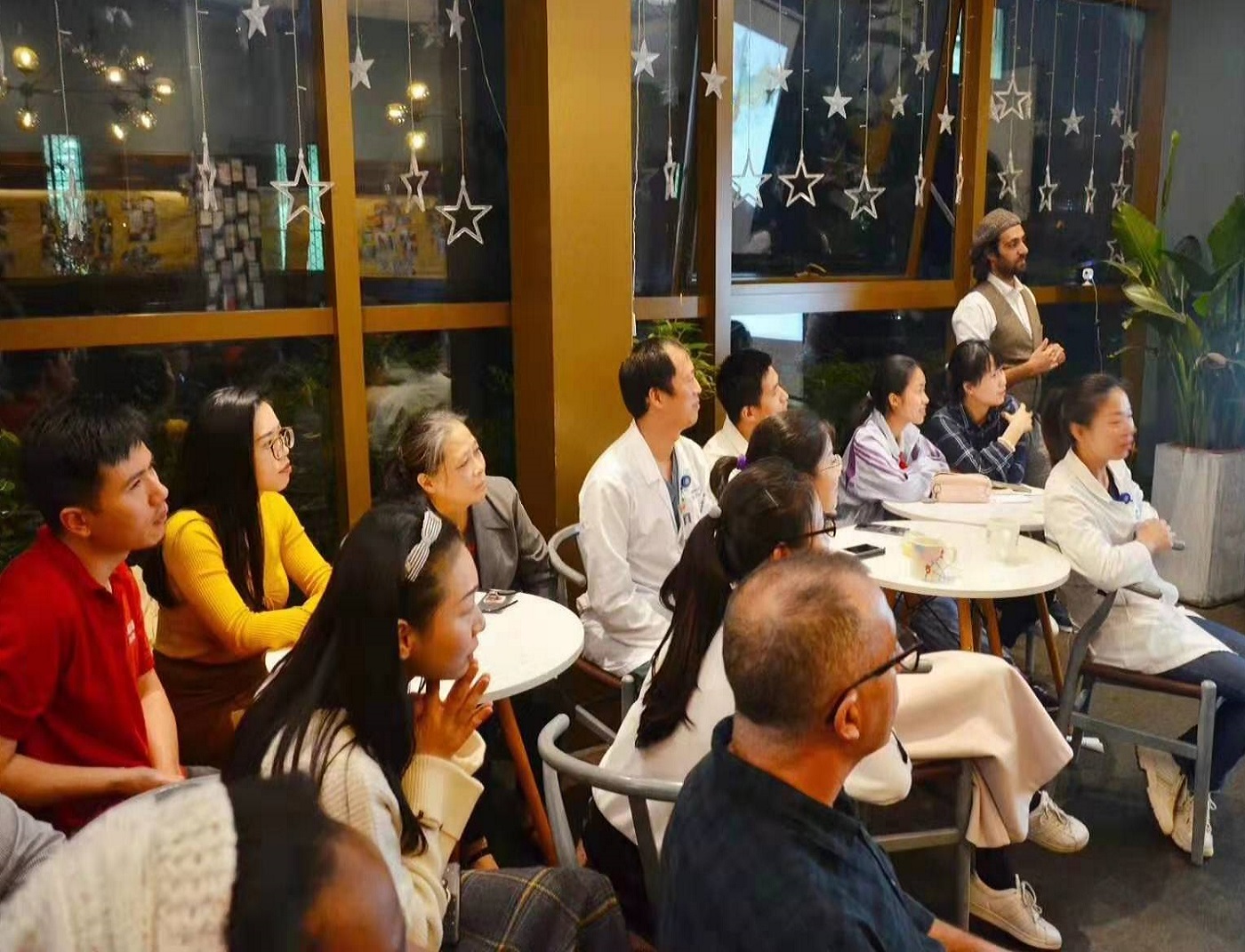 The training courses have developed a series of comprehensive content, including the medical humanities, medical ethics, hospital leadership development, IELTS course, lectures, etc. The second phase of the English training program has set up special English courses for staff with International Outpatient Service, Emergency Treatment and VIP Ward. It aims to improve the quality of the hospital's international service and prepare for the 2022 Asian Games.
Besides the two-hour English training every week, SRSRH also organizes an English Salon once a month for all staff. The salon will invite international friends working in China to share their national culture and their own experience in China. So far, dozens of friends from all over the world have come to SRRSH to share their stories, like from Britain, America, Japan, Lebanon and so on. Through the collisions between different cultures, the salon helps the participants to broaden their international horizons and enrich their knowledge. Meanwhile, it has created a strong English learning atmosphere and greatly enhanced the staff's interest in learning.
The hospital has always been paying close attention to the personal development of each member of SRSRH family. This is the care for employees, and employees also pass the care and love to patients. It makes SRRSH becomes a "warm hospital". In the future, SRRSH will continue to enrich and perfect the training content, optimize the system of English training, provide more high-quality and comprehensive learning platform for the staff.