News & Events
SRRSH gets approved as Chinas first national engineering research center in minimally invasive medicine
2021/11/16
By Si Xiaocai (Shelia)
Recently, Sir Run Run Shaw Hospital(SRRSH) took the lead in establishing the "National Engineering Research Center for Minimally Invasive Device Innovation and Application", which will be built into the country's first national engineering research center in minimally invasive medicine. The center is headed by Professor CAI Xiujun, President of SRRSH. The hospital will unite with university research institutes and enterprises to jointly promote minimally invasive medicine and medical devices innovation in China.
The center will bridge disciplines and catalyze discoveries, focusing on minimally invasive diseases diagnosis and treatment, medical devices R&D with medicine, engineering and information technology. It is hoped that a full-chain open and shared service platform will be established combining academic research, technology development, achievement transformation and clinical application. With these efforts, it will not merely advance a leap in minimally invasive medicine, but also promote the development of high-end electronic endoscopy and equipment, medical imaging artificial intelligence technology, multi-modal medical imaging fusion surgical navigation system and surgical robot system.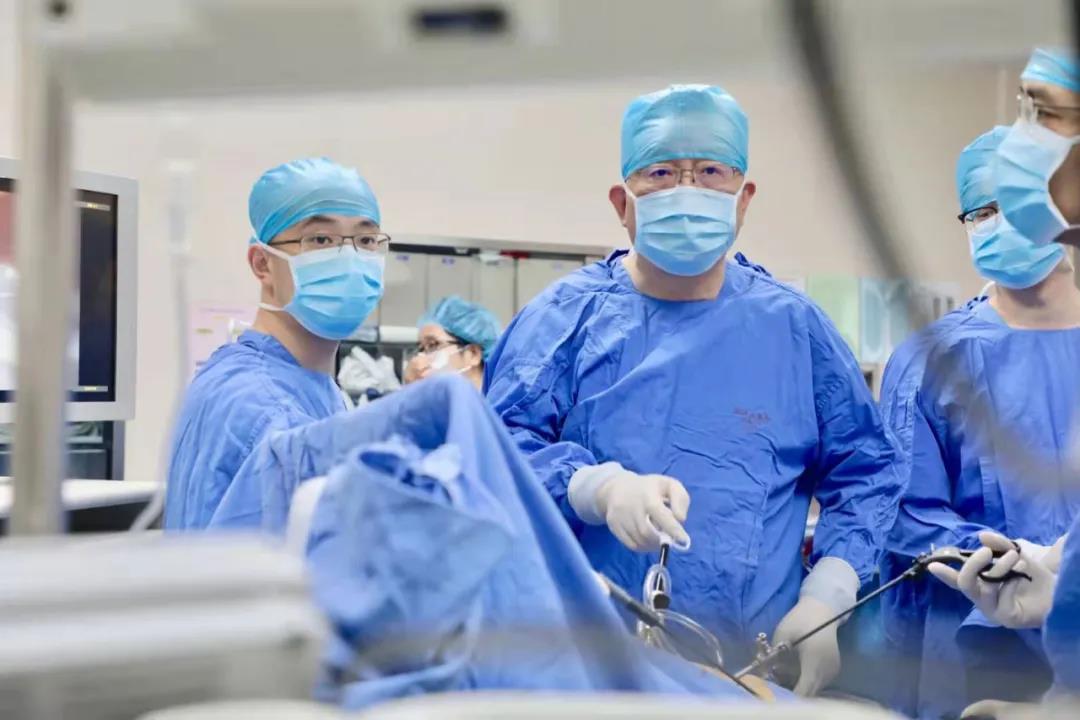 As the first hospital to bring minimally invasive technique in China, SRRSH has led minimally invasive surgery medicine domestically and internationally by integrating clinical practice and scientific research. Also, it is renowned for its pioneering work in experiencing high volume applied, endoscopic surgery and robotic surgery accounted for 80% of the total, covering almost all surgical fields such as general surgery, urology, obstetrics and gynecology, head and neck surgery, orthopedics, thoracic surgery, anorectal surgery, etc. Meanwhile, with the benefit of "minimal trauma and quick recovery", this advanced approach makes patients enjoy convenience and efficiency.
In the future, this center will place emphasis on cutting-edge scientific issues and technological bottlenecks in minimally invasive diseases diagnosis and treatment and carry out intensive cross-disciplinary research. SRRSH is committed to building a world-renowned innovative highland with research breakthroughs and technological advances by collaborative teams advance scientific knowledge.