News & Events
SRRSH Cardiology Department Successfully Held the 2018 XIZI Joint International Cardiovascular Conference
2018/07/24
Edited by Liu Yisui
Reviewed by Si Xiaocai
Heart United & Communication Promoted
SRRSH Cardiology Department Successfully Held the 2018 XIZI Joint International Cardiovascular Conference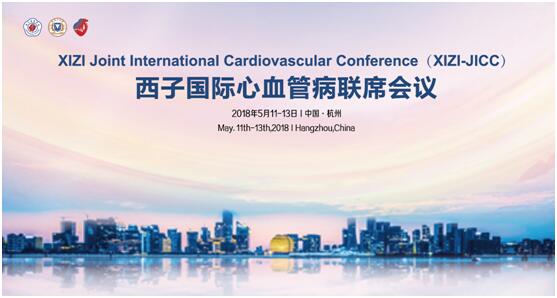 On May 11th, with the warm spring breeze and booming flowers in the beautiful West Lake, the 2018 XIZI Joint International Cardiovascular Conference (XIZI-JICC) was held in New Century Grand Hotel by the magnificent Qian Tang River, Xiaoshan, Hangzhou. It was an academic feast held by the Zhejiang Medical Association and Sir Run Run Shaw Hospital (SRRSH) affiliated with Zhejiang University, together hosted by Zhongshan Hospital of Fudan University, Guangdong Institute of Cardiovascular Diseases and the First Affiliated Hospital of Wenzhou Medical University.
The conference has been previously held for 12 consecutive years, known as "SRRSH advanced radial artery demonstration course (SAT-Live) and China coronary intervention complication forum". It is considered as the "most distinctive and most influential" cardiovascular Symposium in China, which has been highly recognized and actively participated by the cardiovascular colleagues. In order to more accurately carry out the latest advances in the field of cardiovascular disease, grasp the latest medical ideas and give full play to the academic features of this academic platform, this 2018 annual conference was together launched with SRRSH advanced radial artery demonstration course, SRRSH international clinical electrophysiology forum, SRRSH heart pacing summit forum, SRRSH cardiovascular disease, SRRSH cardiovascular repair and regeneration forum, Chinese coronary intervention complications forum, Chinese coronary artery chronic occlusion intervention club in China, SRRSH coronary artery chronic occlusive disease intervention teaching and training course, Xizi Cardiovascular Nursing Forum, ACS salon in Zhejiang Province, annual conference of Zhejiang cardiovascular youth doctor association and Zhejiang chest pain center construction forum at the same time. The meeting was resumed to use the name of the first session, and renamed XIZI Joint International Cardiovascular Conference(XIZI-JICC).
The conference is chaired by the Professor Fu Guosheng, director of Department of Cardiology, Sir Run Run Shaw Hospital affiliated to Zhejiang University. Many other distinguished leaders, association chairmen, academicians, professors have also attended the opening ceremony. With "ingenuity and benevolence" as the core of the trailer, Party Secretary Liu Limin of SRRSH delivered the welcoming speech at the opening ceremony, and later the academician Ge Junbo made the opening speech. Subsequently, academician Ge Junbo and academician Han Yaling made a keynote speech on Chinese coronary intervention and antithrombotic therapy, and Gu Dongfeng introduced the current situation and Prospect of cardiovascular disease prevention and treatment in China. Pamela B. Morris, vice president of the American Heart Association's annual conference, brought the essence of the 2018 ACC conference and introduced the latest achievements in the research of ODYSSEY, VEST, mSToPS and NOTION, arousing a warm response to the climax of the whole conference. Later on, Professor Yang Yuejin, Fuwai Hospital, Chinese Academy of Medical Sciences, Professor Huo Yong, No.1 Hospital of Peking University, Professor Yu Bo, Second Affiliated Hospital of Harbin Medical University, Professor James Christopher of the University of Edinburgh, UK, Professor Qian Juying, Zhongshan Hospital Affiliated to Fudan University, Professor Wang Jianan, Second Affiliated Hospital of Zhejiang University medical school conducted wonderful reports respectively.
On the opening day, Professor Zhou Daxin of Ge Junbo's team, professor Pan Wenzhi and Yu Feicheng of SRRSH, demonstrated a case of the transcatheter aortic valve replacement by direct seeding of femoral artery and without sheath from the No.28 compound operation. SRRSH radial artery demonstration course, which lasted 13 years since May 12th, invited Professor Toshiya Muramatsu of Japan's comprehensive Tokyo hospital, Professor Nagamatsu of Japan CTT Wataru, Professor James Christopher of the University of Edinburgh, and Professor Chen Jiyan of Guangdong General Hospital, Professor Cai Zhengyan of Taipei Mackay Memorial Hospital in Taipei and Professor Arun Kalyanasundadram of Sweden heart center, as well as professor Fu Guosheng from Sir Run Run Shaw Hospital, chief physician Zhou Binquan, director Wen Shaoxiang, deputy director of Zhu Junhui, and chief physician Zheng Hao. The heavyweights of the interventional therapy for coronary heart disease demonstrated a wonderful and intricate operation, attracting thousands of clinicians to watch and discuss.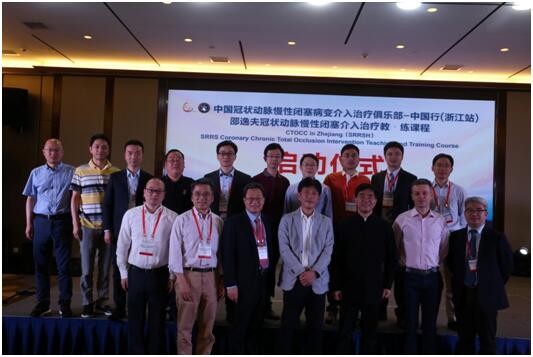 The conference invited more than 200 experts and scholars at home and abroad to give lectures, including 1,029 participants, 170 case reports, 207 high quality lectures, 4 debate competitions, 1 fund reviews, 2 case competitions, 15 cases of coronary intervention operation, 1 TAVR operation live, 5 cases of electrophysiological operation and 3 cases of complex pacemaker implantation, covering the demonstration course of radial artery, complications of coronary artery disease, cardiac electrophysiology, cardiac pacing, interventional therapy of coronary heart disease, hypertension management, heart failure management, cardiovascular nursing and cardiovascular repair and regeneration. The Cardiology Department of Sir Run Run Shaw Hospital is a member of the China Chest Pain Center and the Atrial Fibrillation Center. This conference will share the experience of the construction of the Chest Pain and Atrial fibrillation Center with colleagues from all over the country.
This conference combines various sub-specialties of cardiovascular diseases to fully demonstrate and exchange new achievements, progress and trends in the field of cardiovascular diseases. It attracts nearly one thousand medical workers from the cardiovascular disease related subjects at home and abroad, shares the latest achievements in cardiovascular disease research, discusses the hot issues in the field of cardiovascular medicine, breaks out unprecedented brainstorming, creates the new cardiovascular union, and promotes the cooperation via the exchanges.