News & Events
SRRSH-MCCN Hospital Management Training Course: a Boost to Quality Development for Hospitals
2023/08/07
Edited by XI Yue (Andie)
Reviewed by SI Xiaocai (Shelia)

On July 27 and 28, Sir Run Run Shaw Hospital (SRRSH), affiliated with Zhejiang University School of Medicine, joined hands with Mayo Clinic Care Network to hold a hospital management training course with a theme of leadership improvement. Dr. Richard Winters, director of Leadership Development at Mayo Clinic Care Network, delivered a personalized two-day in-person leadership development program with the support of manager Dylon Starr, attracting more than 100 leaders and department directors from SRRSH and other hospitals. The course sparked heated discussion and communication, followed by positive feedback from trainees.
CAI Xiujun, president of SRRSH said at the launch of the training course that international vision is an essential feature of the quality development of the hospital, which has attached great importance to hospital management since its establishment. This training course marked another innovation in medical leadership improvement for SRRSH and Mayo Clinic, carrying far-reaching impact. Only by continuously developing and upgrading the comprehensive ability of a new generation of leading teams, can we achieve the quality development goals and create a better future.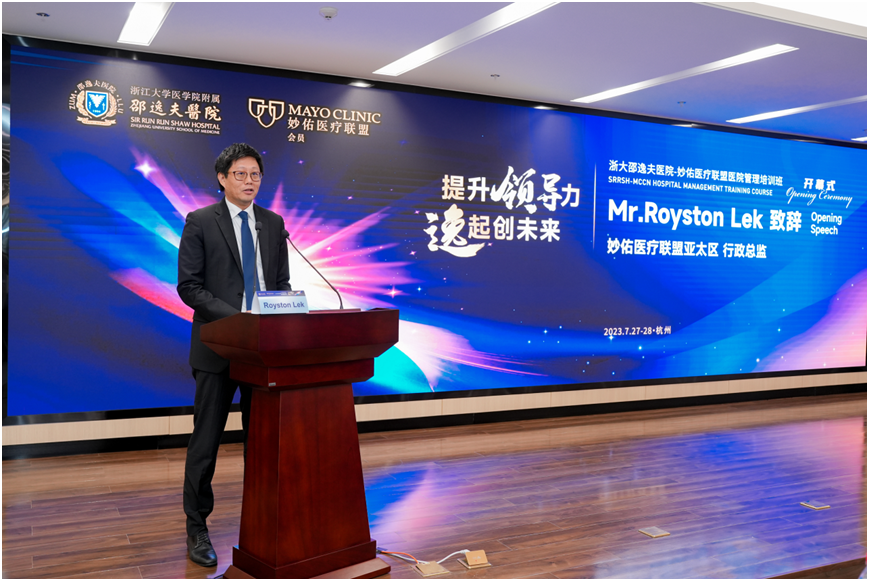 Royston Lek, the Executive Director for Asia Pacific at Mayo Clinic, said, "this year marks the 6th year of cooperation between MCCN (Mayo Clinic Care Network) and SRRSH. We are honored to join hands with SRRSH to carry out this leadership training program. The achievements of your institution are inextricably linked with the visionary and extraordinary leadership of your leaders as SRRSH ranks among the top 1% of the Chinese national tertiary public hospitals and is rated as the best employer in the industry. Mayo Clinic is very proud of our cooperation."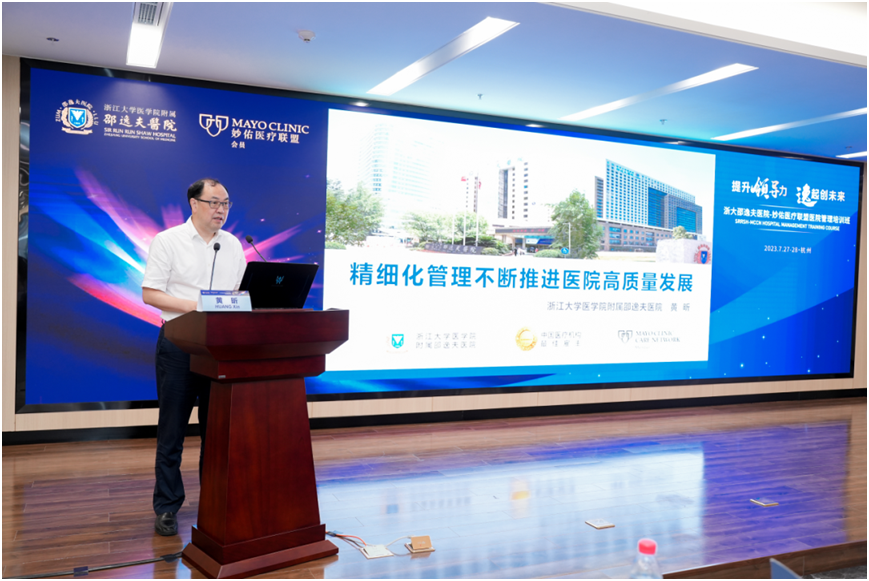 HUANG Xin, the party secretary of SRRSH, delivered a speech with the theme of "quality development of SRRSH through refined management" on behalf of the hospital, detailing the management mode, discipline development, medical service, personnel training system and cultural values of SRRSH as a reference example for the leaders of cooperative hospitals.
Dr. Winters focused on 5 themes, namely "How to Step Up from Your Expertise", "How to Decrease Burnout and Promote Well-being", "The Five Hats of Effective Leaders", "How to Achieve a Difficult Professional Goal", and "How to Make Decisions When Everyone Disagrees". He gave a vivid and detailed lecture on strategies and models employed in different scenarios. The next day, the training class identified different problems and challenges in the form of group discussion, analyzed and shared each other's thoughts by applying the methods taught by the training class. Hence the entire class truly applied what they had learned.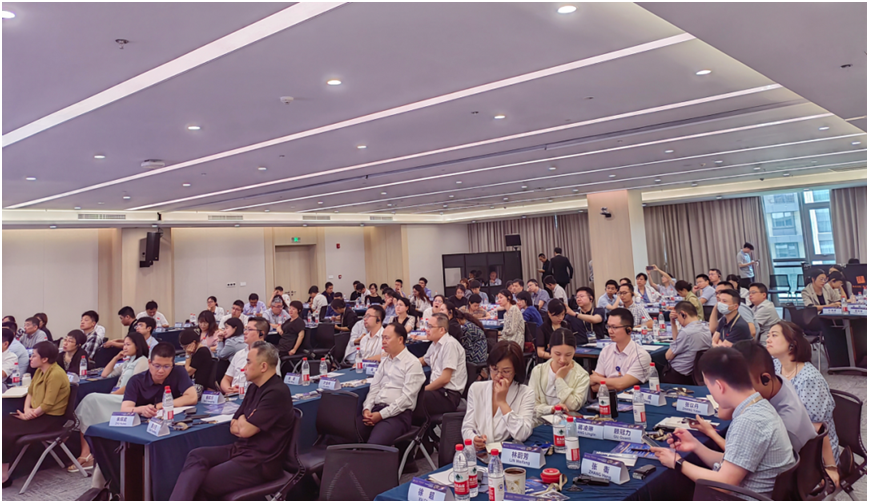 Quality development in healthcare is a top priority for China as well as a major concern of the general public. In line with the development themes of the times, SRRSH has become a Chinese modern benchmark hospital. It has been committed to 6 development orientations, "internationalization, refinement, intellectualization, humanization, minimally invasive medicine, and industrialization", steadily moves toward the fast track of quality development, and becomes the front-runner of medical innovation and transformation in China.
Throughout 6 years of cooperation, SRRSH and MCCN have deepened our clinical, education, scientific research and management collaboration by initiating diversified international programs. We rolled out leadership training courses with different themes targeted diverse audiences. This year's training course aims to boost the management capacity and professionalism of hospital leaders and administrators, accelerate the innovation and development of discipline construction, and train quality new management personnel in the new era. At the same time, it helps managers to develop and enrich hospital culture continuously and promotes the hospital core values to tackle priority issues. By introducing different perspectives, it teaches trainees how to reach the ideal consensus with other colleagues, and how to be more engaged in work and reduce burnout. In so doing, it can improve medical workers' professional well-being.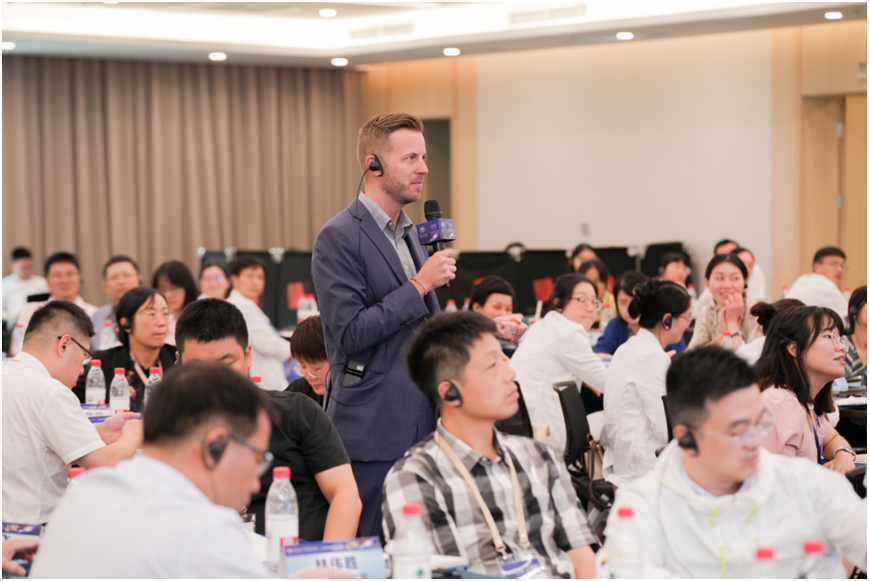 After the course, many participants said that they learned a lot from the meaningful, novel and intriguing lectures, which varied greatly from traditional leadership training. In addition, thanks to the "training + visiting" mode, they got to know the management philosophy and methods of Mayo Clinic, and the advanced, innovative and international Shaw Model. Participants all expressed their hope for more such hospital management training courses in the future to train more excellent management talents for hospitals.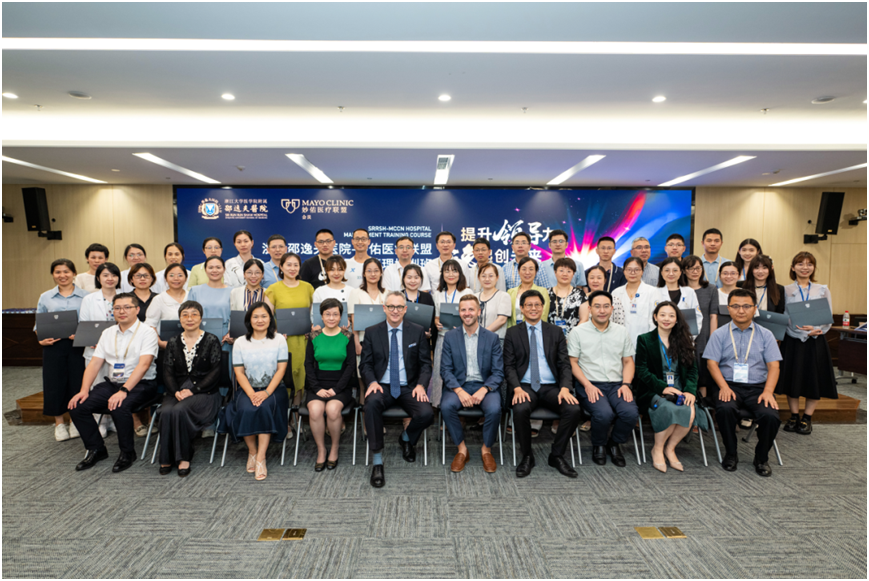 The training course will empower mid-and high-level leaders in SRRSH to continue to pursue innovation under the guidance of development strategy, strengthen their exemplary roles, and develop a culture of excellence. They will fully showcase and utilize the wisdom and power of the leadership team and together chart a new course for the quality development of SRRSH.