Dental Services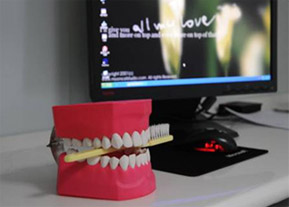 Rely on professional dentists that practice the full scope of general and cosmetic dentistry. Established for more than 18 years, we strive to provide quality dental services and a patient centered experience.  Affiliated with the School of Dentistry at Loma Linda University, California, USA, our dental professionals learn the latest in dental education and training.
Our experienced staff are ready to handle your dental and oral hygiene needs.  Just some of the dental work we do: 
● Cleaning and teeth whitening
● Root canal treatment
● Dental Implants / Implant Dentistry
● Tooth-colored fillings
● Crowns
● Children's Dentistry 
We use the most advanced technology available in dentistry, such as our on-site CT scan and digital x-rays. Our experienced dental x-ray technicians are careful to minimize the amount of exposure when x-rays are needed. 
Our Dental Clinic looks forward to providing you quality and a positive dental experience.  We are located at the 5th floor of Sir Run Run Shaw Hospital's 3 Tower.
Please contact the International Healthcare Center (IHC) for an appointment.
Making an appointment