Presidents Message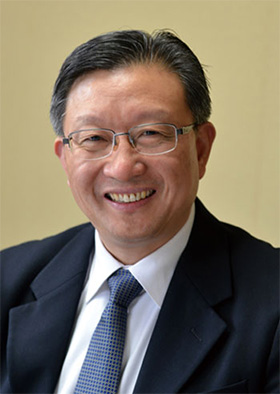 Welcome from President Cai
Welcome to Sir Run Run Shaw Hospital.
Since 1994, SRRSH has grown from an idea in the mind of a philanthropist into one of the leading academic medical institutes in China. We have been able to achieve such success through our constant labor and true dedication. Each day our outstanding staff deliver the highest-quality, highest-value care to over 6,000 patients per day. We are committed to providing the best care for every patient every day. Our commitment to the patient was rewarded in 2006 as SRRSH became the first public hospital in China to receive Joint Commission International (JCI) accreditation. We were re-accredited in 2009, 2013 and 2016.
We greatly value the patient-oriented service philosophy. We generate the philosophy with culture, standardize with management, support with technology, and achieve with communication. At SRRSH, our patients receive excellent medical treatment giving with confidentiality and sincerity, confidence and love. "Patient's needs come first" is not only a slogan but the attitude and actions we follow at our institute.
Thank you for considering Sir Run Run Shaw Hospital as your medical provider.
Sincerely,
Cai Xiujun, M.D.
President of SRRSH
Zhejiang University, School of Medicine