News & Events
English Salon at Shaw Café
2019/01/31
On the evening of January 29th, with the early burst of spring , an English salon was held at Shaw Café. With the fresh smell of coffee, SRRSH staff gathered to share and learn with our four foreign friends. Even if they had just gone through a busy workday, all our staff had strong desire to enhance their English ability for it would be helpful to improve their medical service quality in such an internationally renowned hospital.
The English Salon began with a presentation made by Sham who has been studying in China for five years. Every SRRSH member was highly concentrated and impressed by his clear, articulate and poetic talk. After watching Pakistan's national publicity video, we move on to the questions that arise. During Q&A part, raising hands filled the air. The close interaction demonstrated SRRSH staff's enthusiasm of studying, determination of improving English ability and commitment on providing the best international medical services.
The English salon continued after Sham' s wonderful presentation. Maverick, an American who has already been in China for several years. He tapped into the atmosphere and speak from his own family to his travel experiences. Everyone was astonished by his extraordinary life experience and his enthusiasm for future. During Q&A part, SRRSH staff asked questions with curiosity attentively and authentically, which showed their sufficient English proficiency.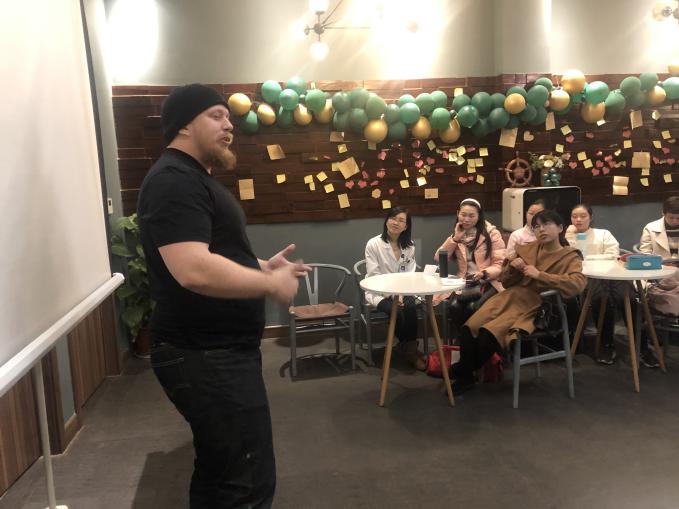 Ali and Zhihao also gave their impressing speeches during the English salon. Almost all SRRSH staff were involved in this event that made all the people further connected with each other. It was such an intimate relationship that made these events so refreshing. "Learning organization is the core philosophy of innovation and growth". SRRSH, a 25-year learning organization, is always committed to offering a good learning environment trying to stimulate every staff's passion for learning as well as improving their professional skills.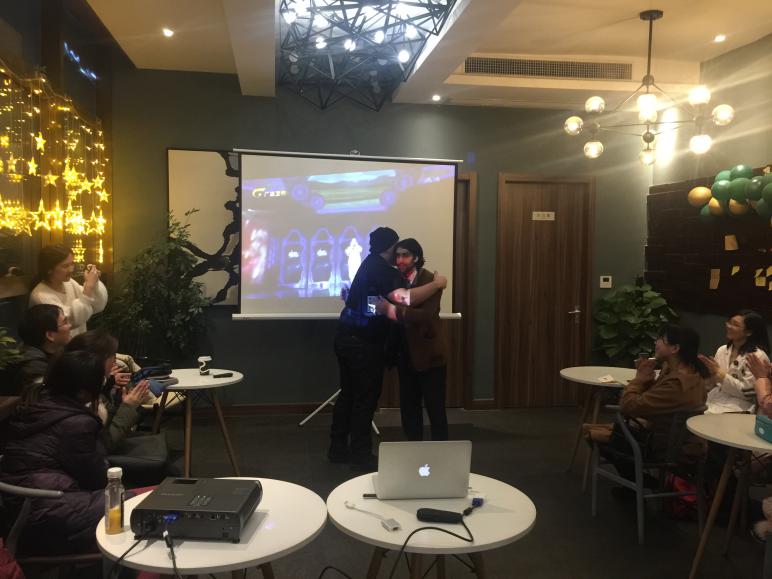 Because of our continuous efforts on improving the internationalization construction, SRRSH can always be the lead in China and abroad. It's our mission to provide the highest quality of medical services to the patients both nationally and internationally. So we will always dedicate to improving international collaborations with our foreign partners and make sure we can always practice the service philosophy of "giving you sincerity, confidence and love" to every aspect of patient care.
Editor: Yu Haining
Reviewer: Si Xiaocai (Shelia)