News & Events
SRRSH shares "Chinese Solution" with 47 Global Members of Mayo Clinic Care Network
2020/03/27
By Si Xiaocai (Shelia)

Sir Run Run Shaw Hospital (SRRSH) shared its experience managing the COVID-19 pandemic with members of the Mayo Clinic Care Network on March 27, 2020. As one of 48 select health care organizations throughout the world to be a member of the care network, and among the earliest health care providers to deal with the pandemic, SRRSH was asked by Mayo Clinic to present to its care network members.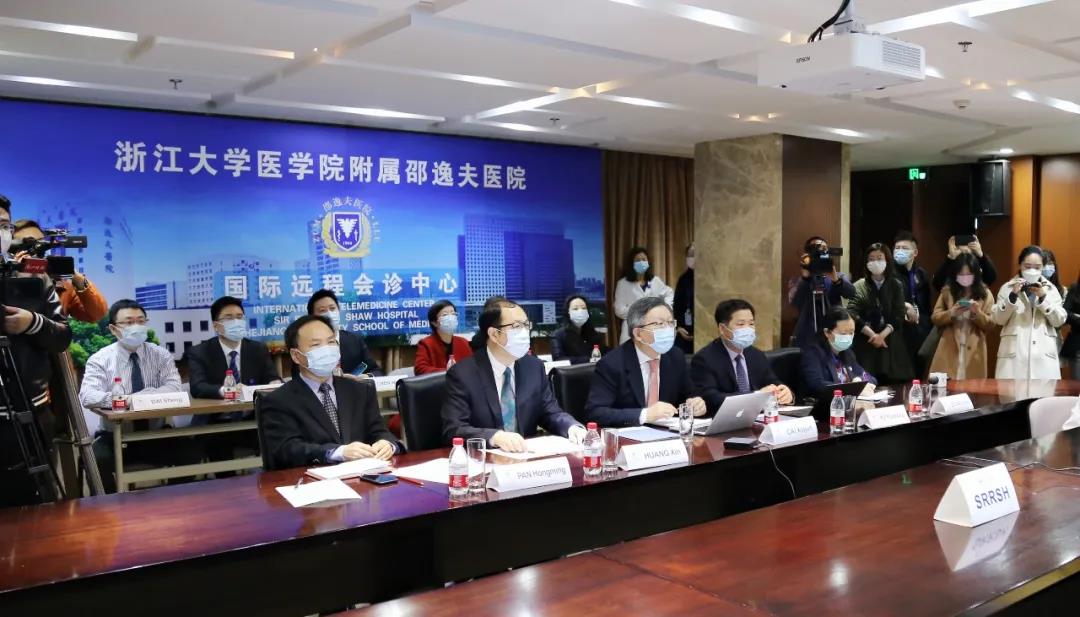 SRRSH presented its successful experience in the prevention and treatment of COVID-19 via video conference held on its Qingchun Campus. Entitled "The Chinese Solution" of the COVID-19, the virtual medical event involved three venues of Hangzhou, Wuhan and Jingmen in China, and linked in other medical organizations from the United States, South Korea, UAE, India and Mexico — many that are in the early stages of managing the pandemic and eager to learn best practices for the prevention and treatment of COVID-19.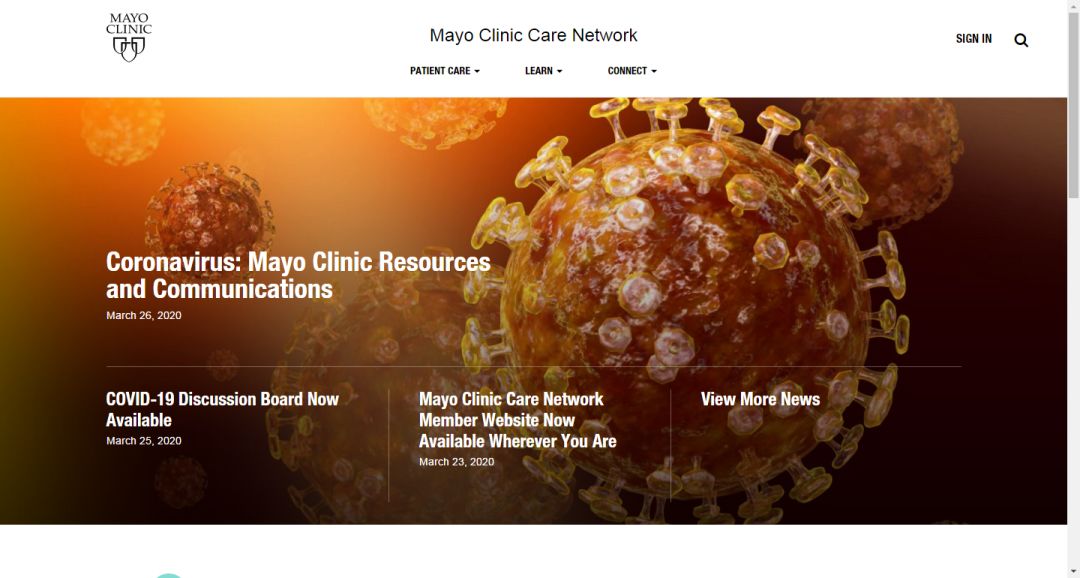 Experts from the SRRSH's medical support team, who are still in the frontline of the epidemic of Wuhan and Jingmen in Hubei, spoke on their experiences and offered key learnings based on their experience with patients presenting with COVID-19 pneumonia.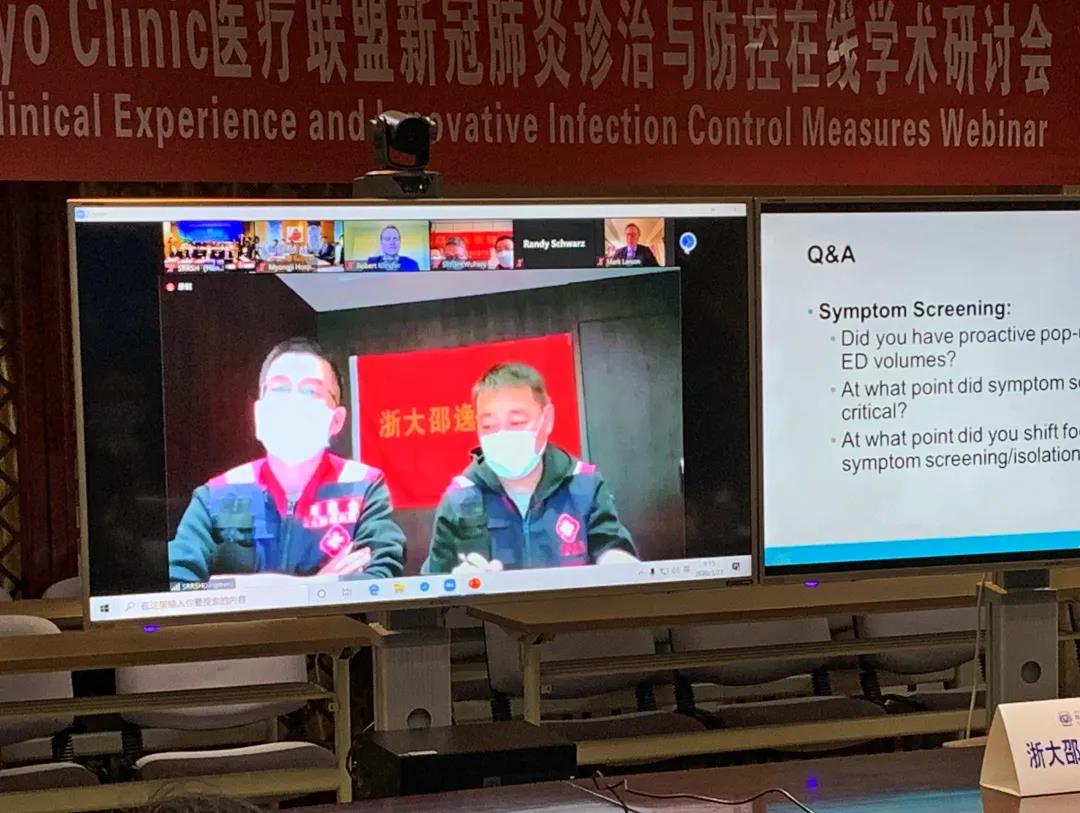 Dr. Cai Xiujun, SRRSH president, shared that since the outbreak of the COVID-19 pandemic, institutions with international cooperation with SRRSH around the world have reached out and donated protective supplies to SRRSH. "It greatly helped us get through the critical time for epidemic prevention and control. The epidemic has no national borders and is raging tremendously," he said. "We hope to share related experiences with the world unconditionally, which includes the 'full chain epidemic prevention and control innovation system' explored by SRRSH as well as rescue experience of critically ill patients with COVID-19 pneumonia. Our hospital is in the unique position to offer information to help others throughout the world to overcome the pandemic."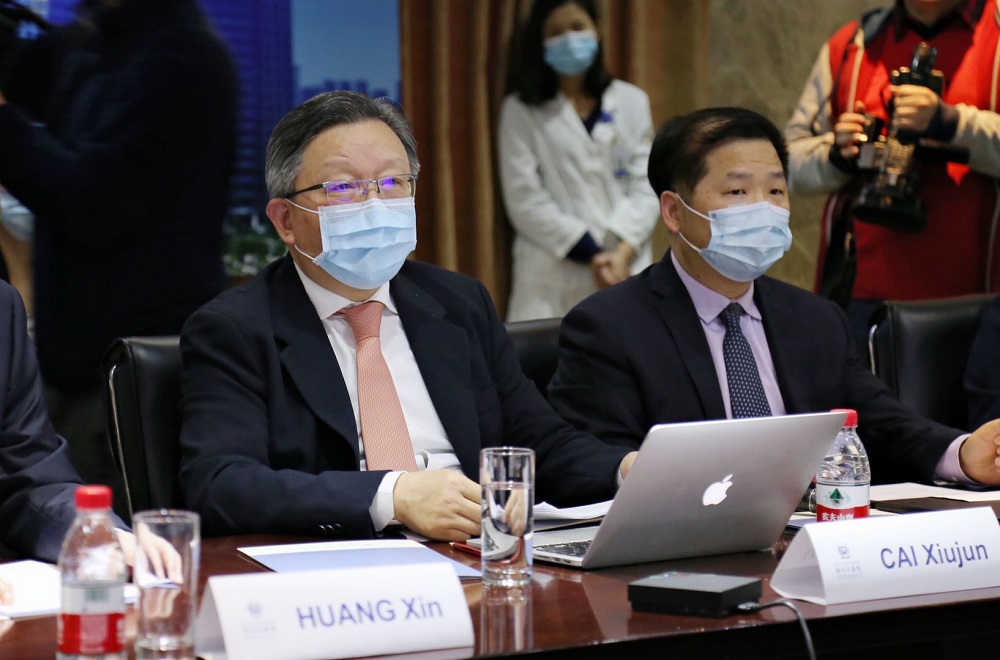 The video conference, presented in English, used multimedia to present data and methods followed by a question and answer session. President Cai Xiujun shared detailed information about SRRSH's innovative measures such as smart staff check-in, partition visits by health code, and online consultations on internet hospitals. He also outlined a series of in-hospital prevention and control experience such as "examination canteen," colored wristbands for accompanying persons and hospital infection control. President Cai Xiujun closed with an example of success, outlining the experience of healing and discharging Jingmen's first COVID-19 critical patient by using extracorporeal membrane oxygenation or ECMO.
Experts from SRRSH's medical support team in Wuhan and Jingmen summarized the characteristics of severe respiratory failure in COVID-19 and offered recommendations related to mechanical ventilation and treatment methods.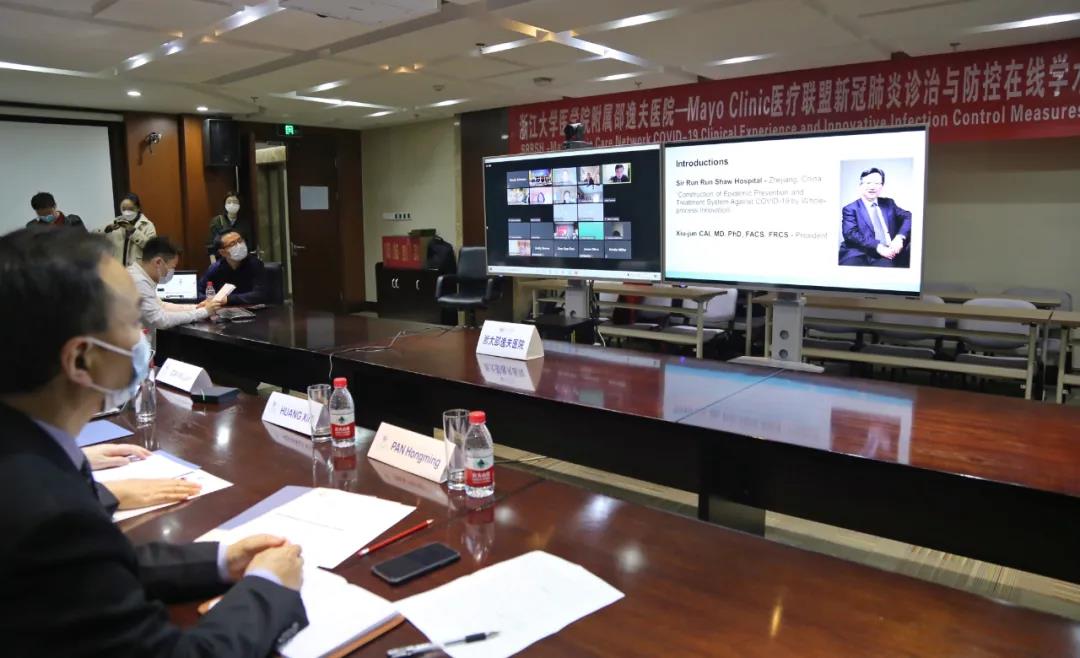 "In the future, as long as there is demand, our experts and medical care team will share China's experience with counterparts in the world by video connections, email and other methods. We believe that in the era of a community with a shared future for mankind, the world will work together to defeat the COVID-19 at an early date." President Cai Xiujun said.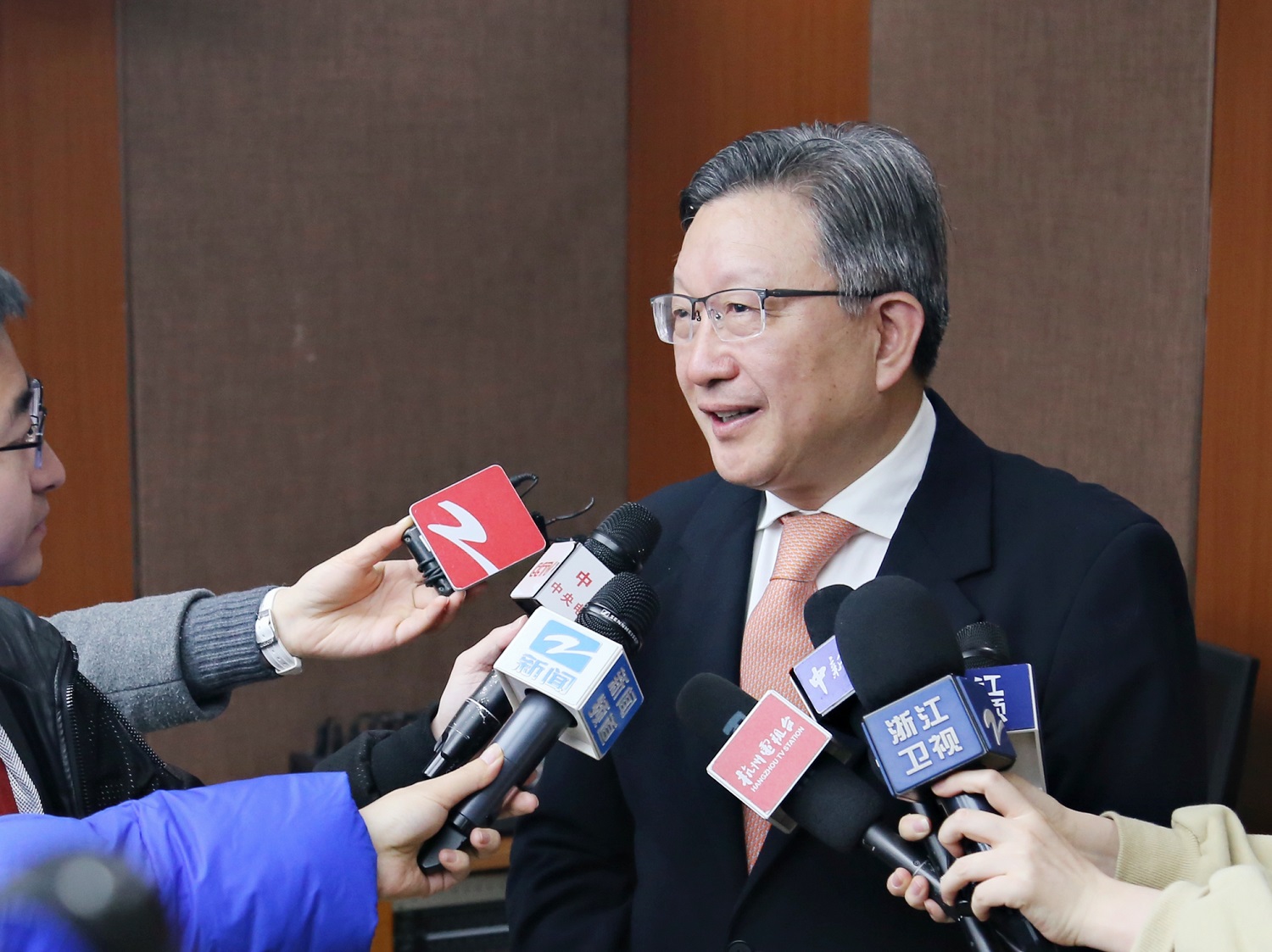 "We're very grateful for your sharing of valuable experience responding to COVID-19 to Mayo colleagues and other MCCN members. We have seen over 170 registered attendees from Mayo Clinic and other MCCN members participated this webinar. Your innovative management system, Internet+ solution and innovative approaches are very impressive to other colleagues. We are stronger, together!" said by Harry Men, Operations Administrator of Provider Relations, Mayo Clinic Care Network.