News & Events
SRRSH Transoceanic Clinic Officially Opened - SRRSH Providers Can Now Include Mayo Clinic Experts in Patient Consultations
2020/08/13
By Si Xiaocai (Shelia)
At 6:00am on August 5, in the MDT clinic of the International Healthcare Center on Qingchun Campus of Sir Run Run Shaw Hospital, Zhejiang University School of Medicine, Ms. Zhang, who was suffering from cancer, was waiting hopefully for a special clinic. Ms. Zhang's attending doctor is Dr. Dai Sheng, Associate Chief Physician at SRRSH. Daniel H. Ahn, D.O., Medical Oncologist with Mayo Clinic, joined the consultation through video. After the consultation offered by Chinese and overseas experts, Ms. Zhang has been provided with the best solution for her.
Ms. Zhang was the first patient served by the SRRSH Transoceanic Clinic. The Transoceanic Clinic service was launched to give SRRSH physicians a direct connection to Mayo Clinic, which can also include the domestic patient. SRRSH's expert team of top doctors provides customized top-level medical services for Chinese patients in need, including access to Mayo Clinic's team of specialists.

"At present, due to the global COVID-19 pandemic, many Chinese patients who originally planned to go abroad for medical treatment cannot go due to various restrictions. As the first member of Mayo Clinic Care Network in China, we hope to join hands with the world's top experts from Mayo Clinic. Through the "Transoceanic Clinic" way, we provide domestic patients with efficient, high-quality, and customized medical services and meet domestic high-end medical needs," said Cai Xiujun, president of SRRSH.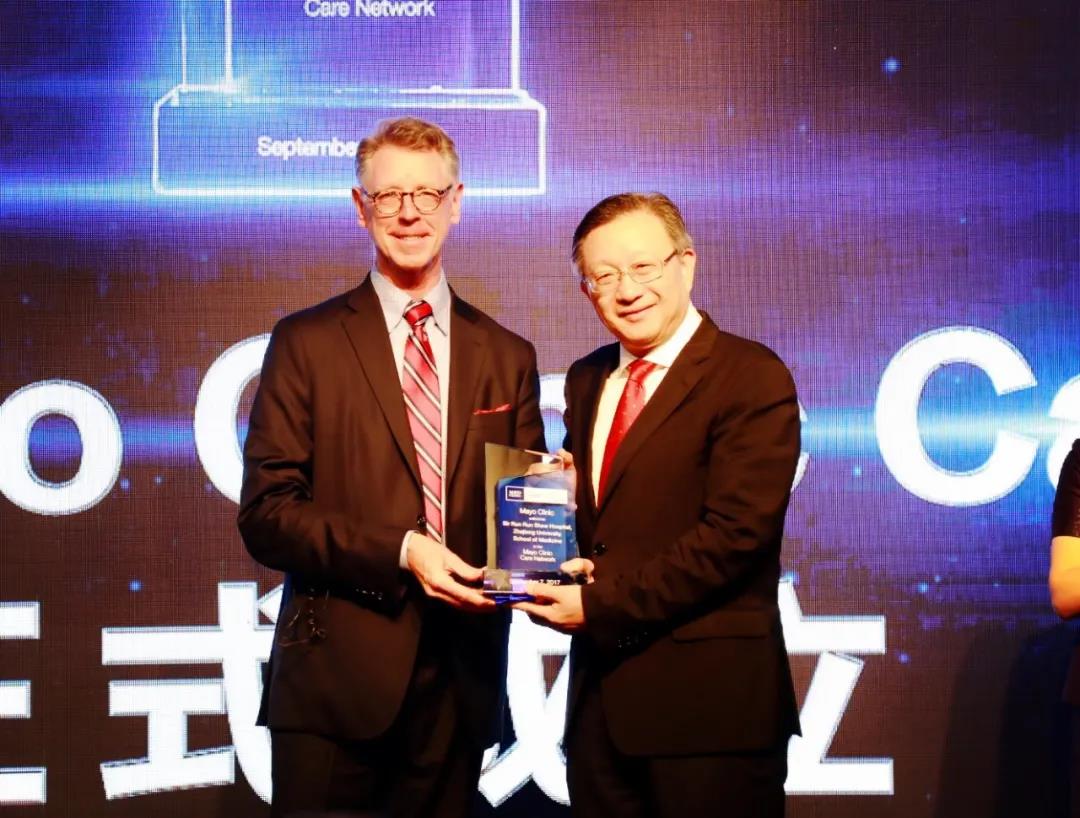 SRRSH joined the Mayo Clinic Care Network in September 2017. As a result of their affiliation with Mayo Clinic, SRRSH has experienced many positive benefits in clinical, scientific research, academic platform construction and hospital management. To date, SRRSH has provided diagnosis and treatment for 343 patients through Mayo Clinic's eConsult service. Mayo Clinic, a nonprofit academic medical institution, s once again ranked No. 1 in the United States for the fifth consecutive year, by U.S. News and World Report "Best Hospitals" 2020-21. Mayo Clinic is also ranked No. 1 in the nation in six clinical areas — more than any other provider.

"The advice given by SRRSH, following an expert consultation with Mayo Clinic providers, set my mind at ease." Ms. Zhang said. Two years ago, Ms. Zhang came to SRRSH because of "right lower abdomen pain for more than two months". Unfortunately, she was diagnosed with advanced colon cancer, which also had a mutation in the BRAF gene. Patients with this mutation are prone to tumor recurrence and drug resistance, which means an extremely poor prognosis. The Colorectal Tumor MDT team at the Anorectal Surgery Department of SRRSH concluded through careful discussion that although Ms. Zhang has advanced tumors and a genetic mutation with poor prognosis, she can still achieve tumor-free status (NED) in vivo. It has positive significance for improving the prognosis. The team developed a scientific diagnosis and treatment plan for Ms. Zhang, consisting of preoperative conversion chemotherapy, surgery and postoperative adjuvant chemotherapy. After 4 courses of preoperative chemotherapy, Ms. Zhang underwent a laparoscopic-assisted radical resection of right colon cancer led by Huang Xuefeng, Director of the Anorectal Surgery Department of SRRSH. The operation was very successful, and the 8 courses of chemotherapy after the operation went also very smoothly.
But not for long. Ms. Zhang, who originally thought to embrace the new life, fell into pessimism again. In February of this year, Ms. Zhang had multiple metastatic tumors in her abdominal cavity. SRRSH once again held MDT discussions, and believed that there was big risk remove recurrent tumors and the recurrence rate after resection was high. It is recommended that Ms. Zhang receive chemotherapy again. Chemotherapy, nausea, vomiting, and hair loss attacked Ms. Zhang in turn for 6 cycles, making her miserable and extremely repugnant of chemotherapy.
Should Ms. Zhang continue chemotherapy or choose surgery to remove the recurring tumor in the abdominal cavity? It became a dilemma for the team of attending physicians and Ms. Zhang. The team of attending physicians from SRRSH conducted in-depth discussions on Ms. Zhang's condition with academic experts across the country at many academic conferences in China. Each person's treatment plan is different.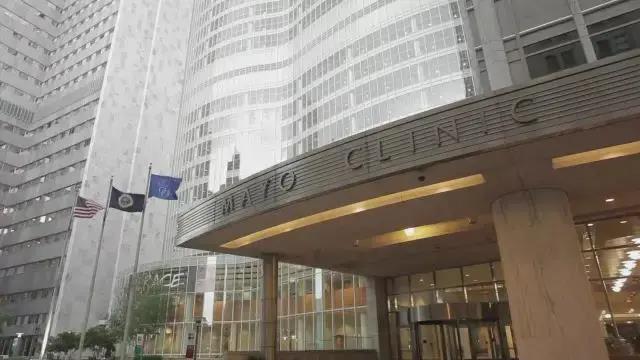 "If it weren't for the epidemic, I might have flown abroad a long time ago," Ms. Zhang said. When she was in despair, the transoceanic clinic gave her and her family new hope. "Next, I will follow the advice of SRRSH, whom are able to consult with Mayo experts, and actively cooperate with treatment to fight the disease to the end," Ms. Zhang said.
The MDT clinic of SRRSH International Healthcare Center will carry out the SRRSH Transoceanic Clinic with overseas medical organizations as a temporary service while patients are unable to travel. SRRSH patients can directly put forward their request for this clinic. Other patients can submit their needs for transoceanic clinic through the Ngari Cloud Platform. Overseas medical organizations will arrange corresponding experts according to the patient's needs and determine the time of transoceanic clinic. On the day of the patient's visit, the SRRSH expert will include the patient in the video consultation with Mayo Clinic. After that, the patient can get a diagnosis report.

"Next, we will make full use of Internet technology, realize the sharing of high-quality resources at home and abroad, and work with the world's best medical institutions to diagnose and develop a treatment plan that the patient will receive from SRRSH. This is just another way that SRRSH is building an international cutting-edge quality medical platform within reach for domestic patients," said President Cai Xiujun.