News & Events
SRRSH's Nursing Department Won the Honorary May 1st Women's Award
2021/04/22
By Si Xiaocai (Shelia)
On April 19, the All-China Federation of Trade Unions held a national collective and individual commendation meeting for advanced female workers in the Great Hall of the People. The Nursing Department of Sir Run Run Shaw Hospital won the National May 1st Women's Award, with only 10 places nationwide.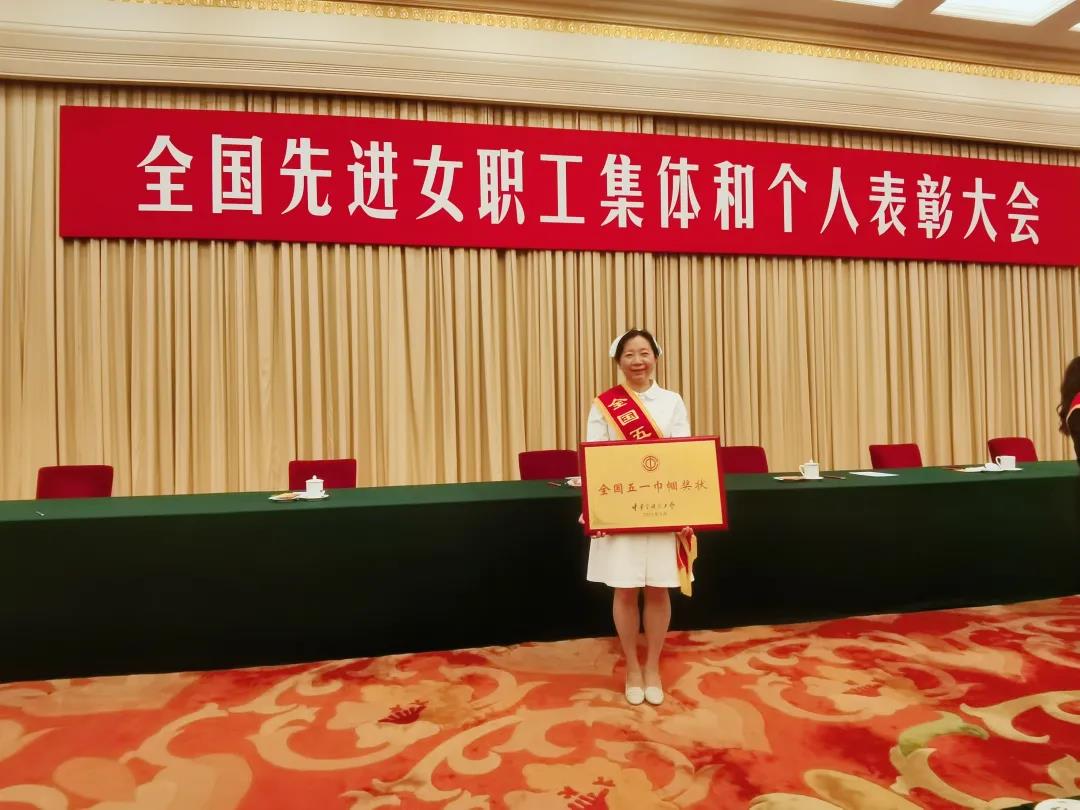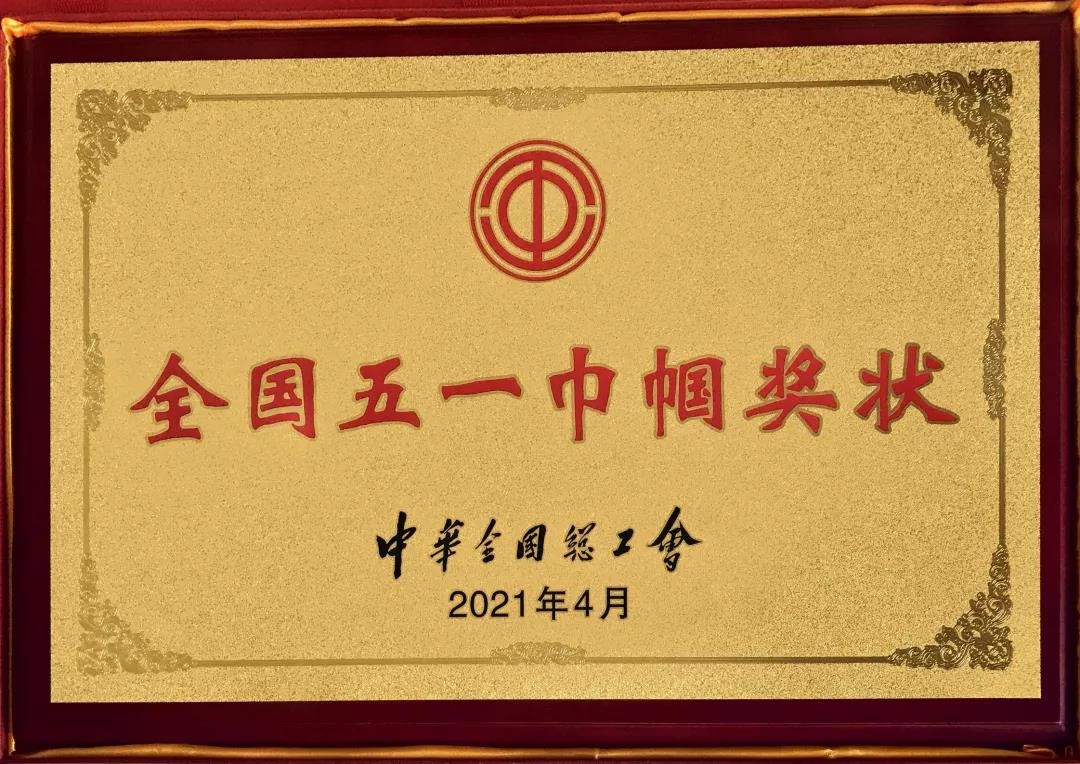 The Nursing Department of SRRSH is a national key clinical specialty and a doctoral and master degree program in nursing at Zhejiang University. SRRSH was the first hospital in Asia to be certified as a globally recognized magnetic hospital that embodies excellent nursing services. It is the first hospital in China to set up an advanced clinical specialist nurse (APN). The "Shaw Nursing Model" with academic expertise and independent standards has been widely recognized by nursing colleagues at home and abroad.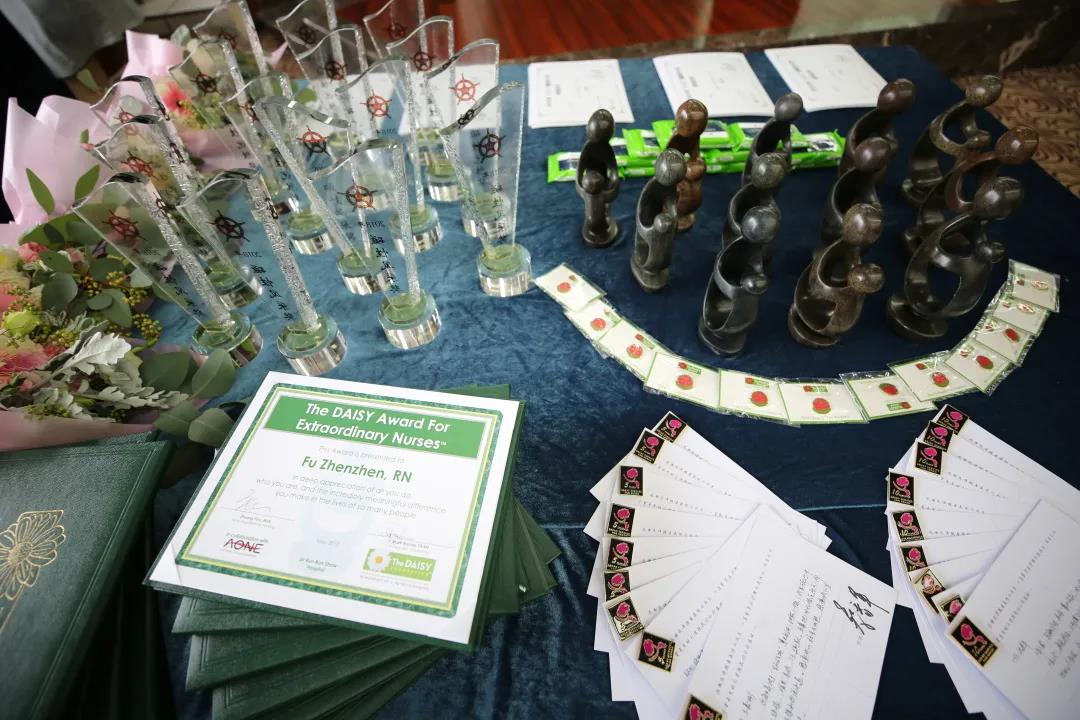 The Nursing Department of SRRSH was the first to introduce advanced Western nursing modes in China, the first to promote vertical nursing management in China, the first to open nursing clinics and the first to develop online nursing services in Zhejiang province. SRRSH is the first to establish Advanced Practice Nurse (APN) in China. Since 2000, it has trained APN nurses in many specialized fields such as diabetes management and health promotion, and opened nursing specialist outpatient clinics. The "Clinical Advanced Practice Nurse Training and Utilization Model" project won the 2020 "China Nursing Management Innovation Award" Excellence Award and Zhejiang Provincial "Nursing Management Innovation Award" Special Award.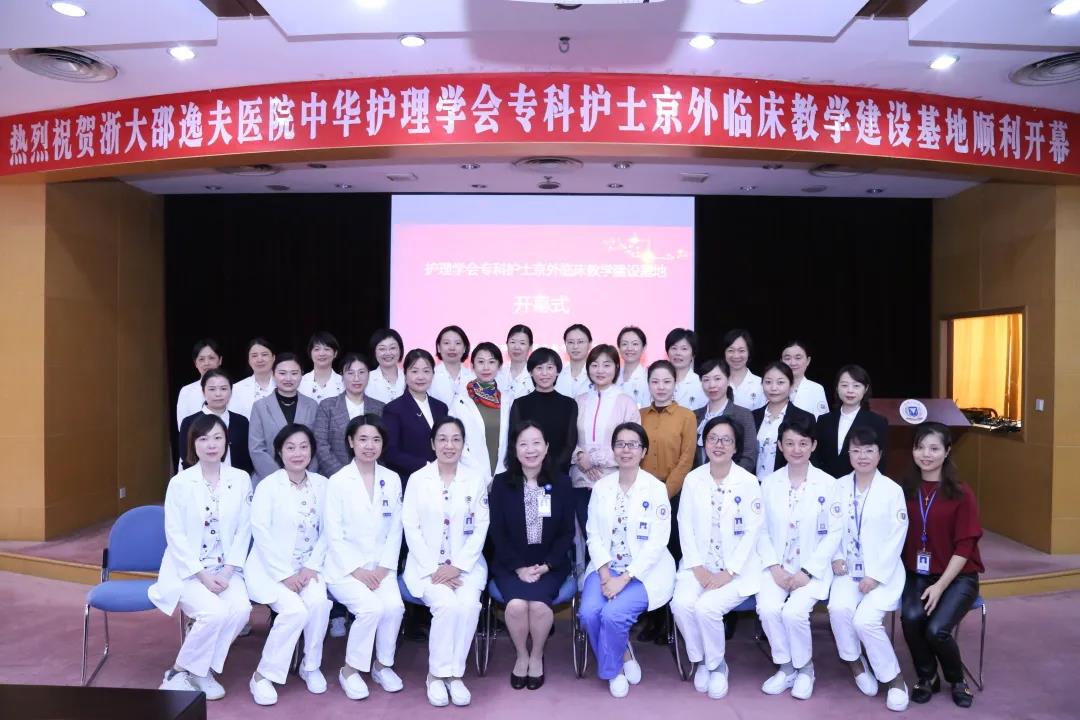 SRRSH's Nursing fully introduces the whole-person care concept that is in line with international standards, and "patient-centered, employee-focused" culture has create a sound professional and cultural environment for the nursing team, and truly "return nurses to patients". The department has established exchanges and cooperation with many top medical institutions abroad, such as Loma Linda University, University of Pennsylvania, Mayo Clinic, etc., to provide young nurses with the world's top learning platform and opportunities.
In face of new historical opportunities, SRRSH's nursing team will continue to be committed to the vision of "world-class health care", adhering to the historical mission of spreading and sharing Shaw's nursing culture and management model, and continuously meet the growing health needs of the people with high-quality and efficient nursing services.