News & Events
"China-Israel Medical Science Innovation Center" Officially Opened at SRRSH
2023/03/24
By Si Xiaocai(Shelia)

"Science knows no borders, and innovation has no end." President CAI Xiujun said.
On February 21, the opening ceremony of the "China-Israel Medical Science Innovation Center" was successfully held at Sir Run Run Shaw Hospital (SRRSH) affiliated with Zhejiang University. This center has been the first hospital-based one integrating the functions of exhibition, application, connection and incubation of medical innovation achievements in China. Meanwhile, it marks a new stage of the collaborative journey navigating SRRSH to the "high-end" national projects in the field of medical innovation, and further deepens the international communications in medical industries in Zhejiang province.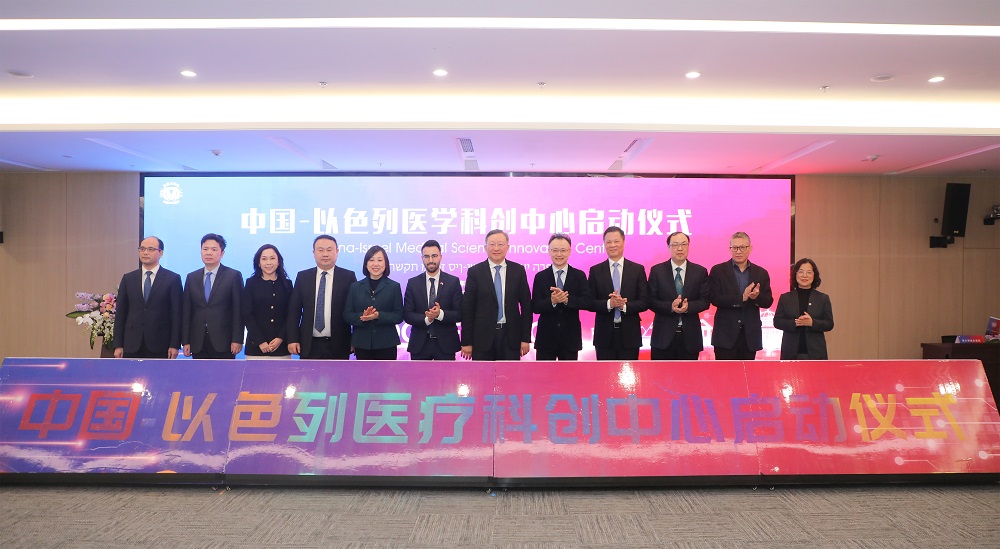 The present leaders on this ceremony are: Dr. CAI Xiujun, President of SRRSH; Ben Haimi, Economic and Commercial Consul, Consulate General of State of Israel in Shanghai; LI Min, Director, Office of Global Engagement of Zhejiang University; CHEN Zhengfang, Director, Cooperation and Exchange Division of Zhejiang Provincial Health Commission; XI Lingping, Director, Cooperation Division of Science Technology Department of Zhejiang Province.
To build a health community with a shared future for mankind, SRRSH expects to take this center as the "window" to deepen international cooperation in the medical field, to launch the latest inventions of Israel at SRRSH with the fastest speed, to promote the exchanges between Chinese and Israeli innovative personnel and to open up more new science and technology channels in the medical field. SRRSH strives to create a Chinese modernized benchmark hospital, making contributions to building a powerful innovative nation and the "Healthy China" initiative.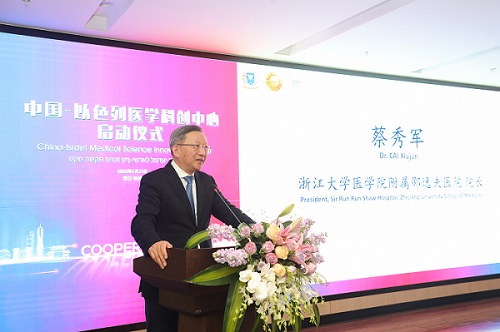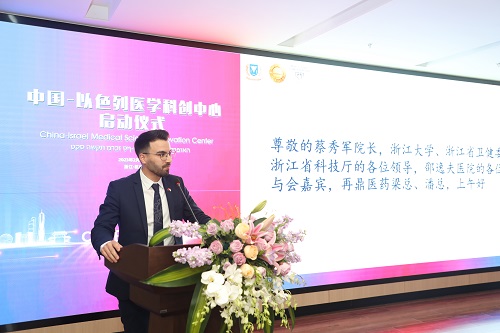 "As a major economic power in the world, China is speeding up the implementation of the innovation-driven development strategy. Israel is also a globally recognized leader in innovation, research and development. Now, innovation cooperation has become a highlight and booster of China-Israel relations. I hope that the center can serve as a bridge for the exchange of medical technology achievements between China and Israel, deepening the international innovative cooperation of China-Israel medical technology and benefiting more patients." Consul Ben Haimi said.