News & Events
International Forum on Medical Support for the 19th Asian Games and the 4th Asian Para Games Hangzhou Successfully Held at SRRSH
2023/04/27
Edited by XI Yue
Reviewed by SI Xiaocai
On April 27th, an International Forum on Medical Support for the 19th Asian Games and the 4th Asian Para Games Hangzhou was held on the Qingchun Campus of Sir Run Run Shaw Hospital (SRRSH) affiliated with Zhejiang University School of Medicine under the guidance of the Health Care Command Center of the Asian Games Hangzhou headquarters. The forum invited leaders and experts with rich experience in safeguarding international major events and practicing rehabilitation medicine at home and abroad to discuss how to act as a better health care provider for the upcoming games. More than 300 people participated in the offline forum. At the same time, over 3000 medical workers from other support cities of the Games attended the forum online.
Dr. CAI Xiujun, president of SRRSH, said that SRRSH, a health care demonstration unit of international major events, is confident to offer quality, efficient medical care for the Asian Games in the hope of showing SRRSH's strength to the rest of the world.
Vice president of SRRSH, SUN Fei, delivered an opening speech, followed by other guests including Dr. Stacey Rizza, Executive Medical Director of International Practice and Asia Pacific at Mayo Clinic, and Zhang Yadong, deputy director of Sport Bureau of Zhejiang Province. Dr. Sultan Ya'rub Qahtan AL BUSAIDI, chair of the Medical Committee of the Olympic Council of Asia, delivered an online speech.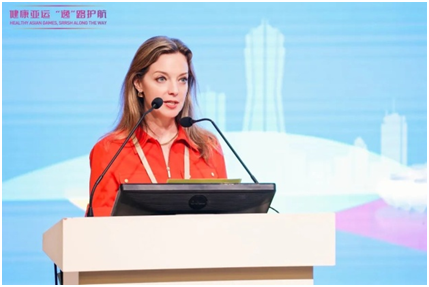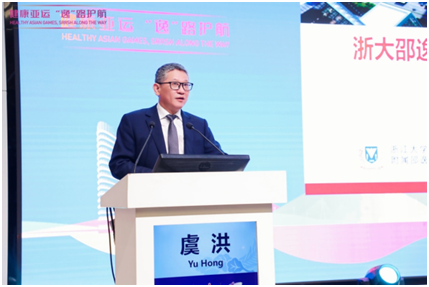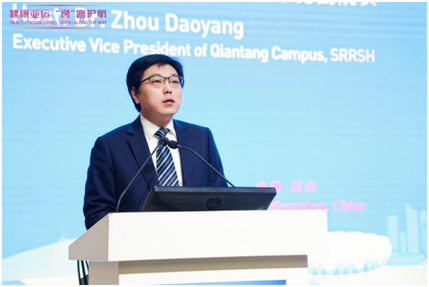 In the afternoon, experts in sports medicine at home and abroad had academic exchanges on sports medicine, sports injuries and other topics. Dr. Wenchun Qu and Dr. Luke Spencer-Gardner from Mayo Clinic gave presentations on relevant fields.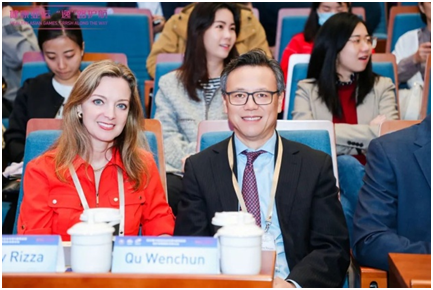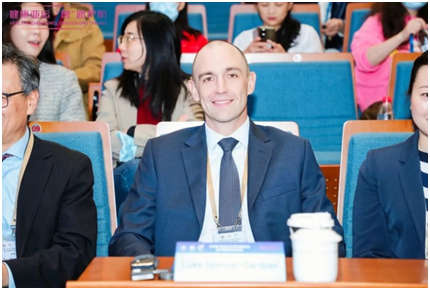 In virtue of the advantages of air first aid between two campuses of SRRSH, a simulation Asian Games first-aid drill was carried in that morning. The entire process was followed through in Tonglu Equestrian Center, a venue of the Asian Games, from spotting a patient, providing on-site treatment to conducting SRRSH emergency 5G+AR remote consultation, from determining the cause as myocardial infarction to using a helicopter to transfer the patient to the cardiac catheterization laboratory of SRRSH's Qingchun campus. The drill took 40 minutes in total, saving more time for emergency treatment of critically ill patients and demonstrating SRRSH's capabilities in emergency rescue and medical service support of the Asian Games.
Since 2021 when SRRSH was delegated to provide medical support for the mega event, the hospital has upgraded its technology, infrastructure, service philosophy, service process, risk management, internationalization comprehensive capability development and other fronts based on its original resources and experience of supporting large-scale sports events. A high-quality international medical support system has come into being, integrating both online and offline, on-campus and off-campus and air and ground assistance. Specialized diagnosis and treatment areas and teams and specialized rescue procedures and service modes have been put in place to create the best, most comprehensive support area. The two campuses of SRRSH, Qingchun and Qiantang are both included in the air medical emergency rescue support system of the Asian Games, making the hospital the only one in Zhejiang province equipped with two rescue spots in two campuses respectively.
The Plaque Unveiling Ceremony of SRRSH Sports Medicine Center and SRRSH Sport Union was also held at the forum. The Sports Medicine Center aims to integrate the superior resources of sports medicine, rehabilitation medicine and related departments, utilize the strengths of multiple disciplines and provide accurate and efficient medical services for sports injury patients in a more systematic and comprehensive manner. SRRSH Sport Union was established on the basis of eight sports clubs in the hospital, aiming at offering a more scientific and professional sports health platform to employees.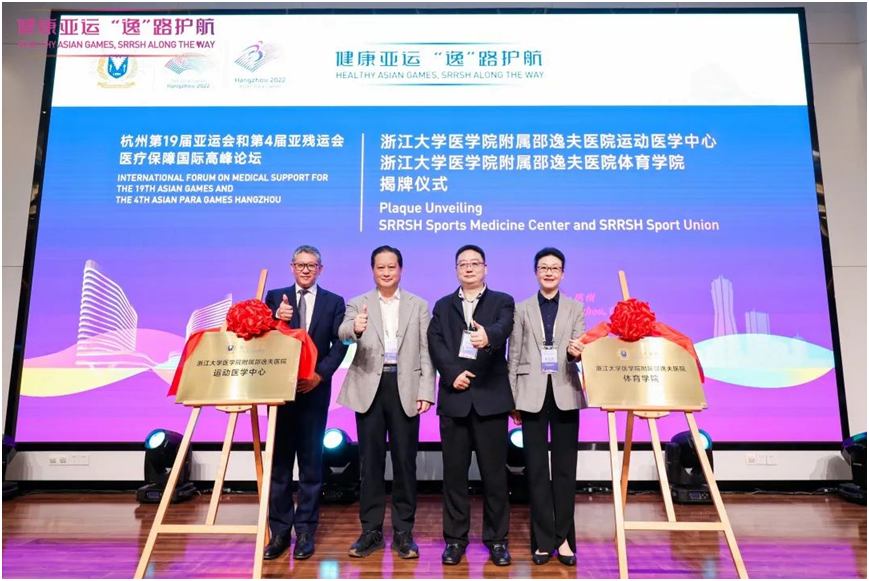 Yu Hong, vice president of SRRSH concluded that the hospital would push forward its work deployment, and improve its medical support system and ability to provide higher quality services, more coordinated work and more scientific management for the 19th Asian Games and the 4th Asian Para Games.