News & Events
Deepened Strategic Cooperation Between SRRSH and China Life P & C: Quality Medical Services for the General Public
2023/05/06
Edited by Xi Yue
Reviewed by Si Xiaocai
On April 28th, Deepened Strategic Cooperation between SRRSH and China Life P & C and "Cancer Diagnosis Insurance 2023" Kick-off Meeting was held at Sir Run Run Shaw Hospital (SRRSH) affiliated with Zhejiang University School of Medicine. It marks that the cooperation between the two parties has reached a new level. Thanks to the top expert resources of SRRSH and Mayo Clinic, a new form of collaboration "Excellent Health Care + Commercial Insurance + Comprehensive Health Management Service" was created to deliver healthcare services with higher quality and more reasonable prices to more patients.
CAI Xiujun, president of SRRSH, said at the ceremony that the cooperation is a move towards the "Healthy China" Strategy and another innovation of international cooperation in the medical field. Guided by the goal of "making high-quality medical resources accessible to more people", Professor Cai mentioned that, SRRSH has explored potential innovative forms of cooperation between large-scale public hospitals and top medical institutions and insurance institutions, in the hope that the general public can have more access to quality healthcare. The cooperation also helps to carry forward the Healthy China Initiative and deepen the medical and healthcare system reform.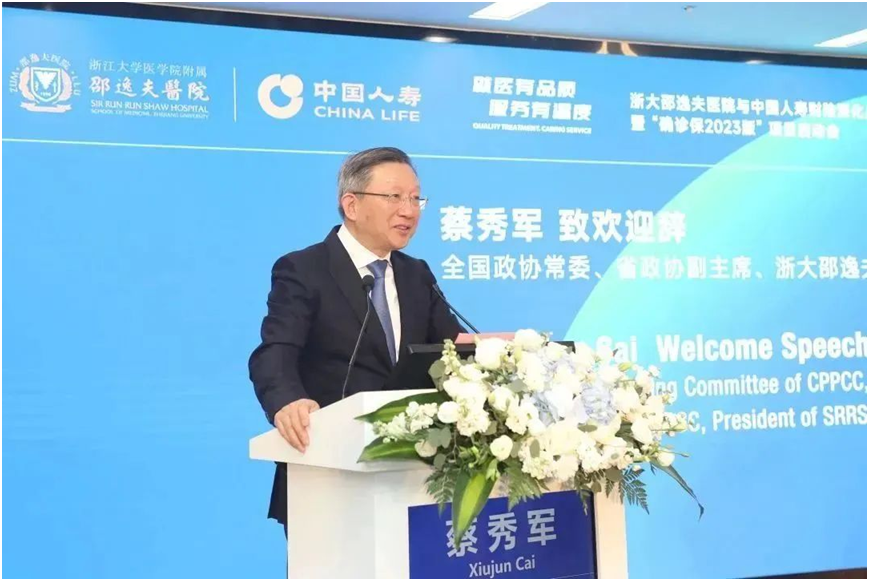 As China Life P & C put it, the launch of "Cancer Diagnosis Insurance 2023" demonstrated that the company actively fulfills its duties and keeps innovating and upgrading domestic medical insurance products with a focus on cancer precision diagnosis, making diagnostic and treatment protocols from domestic and international experts available to people at anywhere in China. It also bridges the gap of international multidisciplinary precision diagnosis for cancer patients and offers more quality, convenient health services for clients.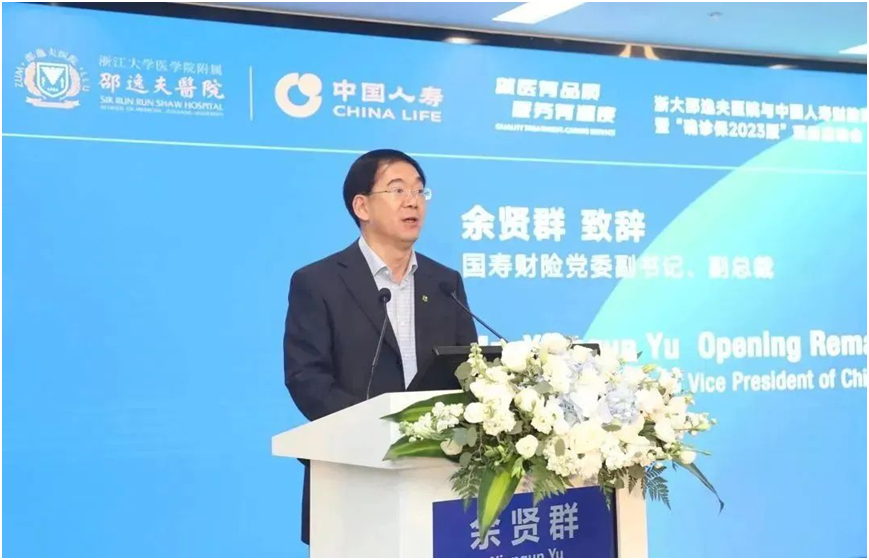 Dr. Stacey Rizza, Executive Medical Director for International Practice and Chief Medical Officer of APAC, Mayo Clinic said that SRRSH ranks among the top 1% in China and is recognized as the best employer in the industry. These achievements reveal SRRSH's commitment to patients and its employees and Mayo Clinic is deeply proud of its cooperation with SRRSH. "Today we are so proud of being part of the new cooperation with SRRSH, China Life P & C, and Healthub, enabling patients to acquire quality international healthcare services.
People's health, the priority of SRRSH, gives key momentum to the quality development of SRRSH and promotes the implementation of the project as its major purpose. Being committed to building SRRSH into a modern benchmark hospital with Chinese characteristics, it continues to introduce international perspectives, adopt detailed and human-based management, and explore more minimally invasive technology to get into the fast-track entry of quality development. SRRSH has been rated as A++ in the "National Examination" of 3A hospitals across China for four consecutive years and ranks among the top 1% of 3A public hospitals in the country.
SRRSH affiliated with Zhejiang University School of Medicine, a leader in international cooperation, is the first hospital accredited by Joint Commission International (JCI) in China and the first hospital recognized as a Magnetic Hospital in Asia. In September 2017, SRRSH joined hands with Mayo Clinic, the No.1 hospital in the U.S., becoming the first hospital to be a member of the Mayo Clinic Care Network in China. A new era of in-depth healthcare cooperation was embarked on, connecting a domestic ally renowned hospital and a top medical institution in the globe.
From remote diagnosis and treatment to health services covering a full lifecycle, SRRSH and Mayo Clinic have acted in line with the patient-centered common values to improve people's health together. Throughout the last five years, SRRSH has taken full advantage of Mayo Clinic's quality diagnosis and treatment resources and formed a SRRSH·Mayo multidisciplinary diagnosis and treatment team to provide quality medical services for nearly 500 Chinese patients with critical, refractory, and rare diseases, including eConsult, eTumor Borards, and digital pathology consultation. SRRSH thus has a good reputation among patients. In addition, the hospital has established a diagnosis and treatment center for international rare diseases together with Zhejiang University and Mayo Clinic, creating a cross-border exchange and cooperation platform for research on the diagnosis and treatment of domestic refractory and rare diseases.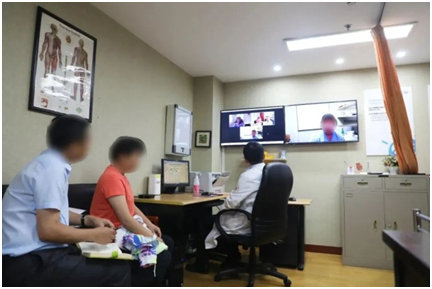 "Cancer Diagnosis Insurance 2023", a no-deductible public health insurance program, brings comprehensive health support management before, during and after illness to medical procedures. It offers quality, affordable medical services to the general public, reducing their medical expenditures. Thanks to the program, SRRSH will make full use of its quality medical resources and utilize overseas quality healthcare resources, so that more patients can enjoy world-class medical services more economically and conveniently without leaving their homeland.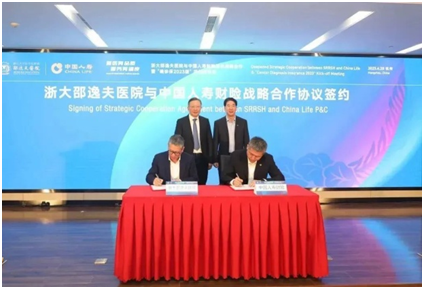 SRRSH, affiliated with Zhejiang University School of Medicine will continue to ensure the health and well-being of all people by creating a medical ecosystem with a full lifecycle from health management, and disease prevention to diagnosis and treatment service and rehabilitation nursing, as a way to meet diversified, personalized health service needs of people.